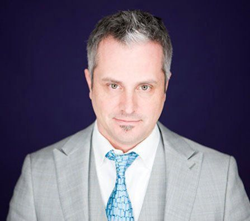 "We are thrilled to reach this milestone in the wake of our new expansion. As we continue to grow as a company, we are experiencing some amazing new heights. With the addition of Perks l Channel earlier this year, we're just getting started."
Little Rock,AR. (PRWEB) December 03, 2015
Perks.com, global provider of innovative loyalty rewards and recognition solutions, has announced today that their flagship Enterprise Engagement Engine™ (E3) has reached a milestone of over 7.5 million users and 513,000 transactions in the month of November. Perks' CEO and Co-founder Jeff Ford weighs in on the new development:
"We are thrilled to reach this milestone in the wake of our new expansion. As we continue to grow, we are experiencing some amazing new heights. With the addition of Perks l Channel earlier this year, we're just getting started."
Perks' engaging user experience is achieved through actionable and interactive dashboards which inform users where they stand in their journey and provide managers information about their teams engagement levels. As points are earned, our priority is to ensure that our clients' participants are handled with great care and receive their awards expeditiously.
After reaching a record breaking 5 million users in 2014, it is no surprise that the user base has increased by another 2.5 million participants in 2015. This is due to the Science of Motivation™ methodology, high client satisfaction, and a participant lifecycle approach used by Perks, to accomplish their client's business objectives. All this is then reinforced by key technology partnerships, such as Rackspace, that ensure our clients consistently receive the highest service levels.
About Perks
Founded in 2001, Perks' mission is to drive long-term, sustainable behavior change that supports the business goals of the enterprise. Perks.com provides global incentive programs that motivate, recognize and reward the people that matter most to your business. Through the thoughtful use of promotions, education, and incentives Perks Enterprise Engagement engine helps achieve business success. Products, Services and Rewards modules are designed to provide the flexibility needed to customize programs based on individual business requirements. Dashboards and reporting show what's working and what's not, allowing instant adjustments. With a listing on the Salesforce AppExchange and a global user base exceeding 7.5 million users, Perks takes the guesswork out of loyalty and incentive programs. To learn more or to request a demo, visit Perks.com.