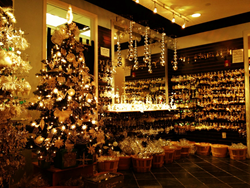 Christmas2Remember.com has the best selection of sports-themed Christmas ornaments and apparel!
New York (PRWEB) December 03, 2015
To celebrate the upcoming holiday season and more than 25 years in business, Christmas2Remember.com is giving away a Christmas ornament (at no cost) with all online orders now through December 31, 2015! To take advantage of this offer, just use coupon code "OrnamentPR" with the purchase of any additional ornament, decoration or apparel product on the website, Christmas2Remember.com.
A Christmas to Remember has 20 retail locations throughout New York, New Jersey, Maryland, Virginia, Rhode Island, New Hampshire, Alabama and North Carolina. These stores all offer unique discounts on Christmas ornaments, decorations, artificial trees and other merchandise. For decorating ideas ask a sales associate at A Christmas to Remember for suggestions this holiday season.
In addition to its retail locations, A Christmas to Remember also maintains a leading online store at Christmas2Remember.com. At that website is a wide selection of ornaments, ugly sweaters, ugly cardigans, Tiffany table lamps, Department 56 villages, santa hats, stockings, figurines and collectibles. For the sports enthusiasts, the online store also stocks officially licensed NFL, MLB, NBA, NHL and NCAA ornaments, decorations and apparel. The online store, as well as the local retail stores, stock holiday merchandise to fit all styles & decorating tastes - don't miss out an opportunity to find an exceptional gift this holiday season at Christmas2Remember.com.