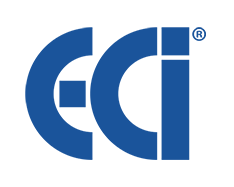 Along with our dedication to providing the best Human Capital Management software to meet the needs of HR teams, our customer service model is second to none - Steve Snead, COO
Elkhart, IN (PRWEB) December 02, 2015
ECI®, a leading provider of Human Capital Management software, received a 2015 Best in Biz Award for Most Customer Friendly Company of the Year. The Best in Biz Awards are the only independent business awards program judged by members of the press and industry analysts. More than 600 entries were received this year, from a wide array of public and private companies of all sizes and a variety of industries and geographic regions in the U.S. and Canada. ECI was recognized, by Best in Biz Awards, in 2014 for Enterprise Service of the Year.
"Along with our dedication to providing the best Human Capital Management software to meet the needs of HR teams, our customer service model is second to none. While we serve a large and varied group of customers, everyone who calls or emails receives individual attention. Our client's get a dedicated project manager during implementation and beyond go-live to ensure their cases are taken care of promptly," stated Chief Operating Officer Steve Snead.
"We are thrilled to have won a Best in Biz Award in the Most Customer Friendly Company category. Our ECI Experience towards implementation and customer support provides a uniquely personalized approach in the HCM software industry," said Sam Fessenden, Vice President. "We pride ourselves on a 97% client retention rate."
"I must say that overall, I was very impressed with the entries," said Sheryl Nance-Nash, Upscale Magazine, judging her first Best in Biz Awards. "It is clear that these companies have a real sense of what's most important — what the pressing concerns for today's small business owners are, and they are developing products and solutions that will help them succeed."
Winners of Best in Biz Awards 2015 were determined based on scoring from an independent panel of 46 judges from highly recognized newspapers, business, consumer and technology publications, radio outlets, and analyst firms. In addition to the numerous judges returning from previous panels from years 2011 – 2014, this year's judging panel included several worthy additions to the high-profile group. The panel included contributors to ABC, About.com, Bloomberg Businessweek, Buffalo News, Business News Daily, Chip Design Magazine, Computerworld, Consumer Affairs, CRN, ECT News Network, eWeek Channel Insider, Fast Company, Fierce Online Video, Forbes, FOX News Latino, Hartford Business Journal, Inc. Magazine, InfoRisk Today, Information Week, King Features Syndicate, L.A. Biz, MediaPost, Motley Fool, PE HUB, Phoenix Business Journal, Portland Business Journal, ReadWriteWeb, San Jose Mercury News, Silicon Valley Business Journal, Small Business Digest, South Florida Business Journal, Tech Cocktail, Wired, Woman's Day and Xconomy. For a complete list of this year's judges and bios, visit: http://www.bestinbizawards.com/2015-judges.
For a full list of winners in 2015 Best in Biz Awards, please visit http://www.bestinbizawards.com/2015-winners
About ECI
Specializing in Human Capital Management solutions, ECI created its Empower software to provide mid-sized companies with a web-based, fully unified platform that covers the entire employee lifecycle. Users can seamlessly transition from one HR task to the next inside a secure, single database. Leveraging cloud-based, software-as-a-service (SaaS) deployment, single sign on access and a variety of user-friendly features, Empower delivers the ability to streamline communication, automate workflows and simplify the user experience across a full scope of employee administration requirements. Learn more at http://www.ecipay.com.
About Best in Biz Awards
Best in Biz Awards recognizes top companies, teams, executives and products for their business success as judged by established members of the press and industry analysts. Best in Biz Awards honors are conferred in two separate programs annually: North America, and International. Entries will begin to be accepted in the fourth annual Best in Biz Awards International program in January 2016. Any organization worldwide may enter any of the more than 60 company, department or team, executive and product categories. For more information about Best in Biz Awards, go to http://www.bestinbizawards.com.