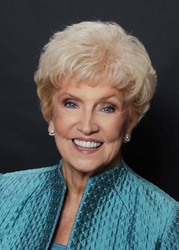 Scottsdale, AZ (PRWEB) December 07, 2015
Meadows Behavioral Healthcare announced this week that internationally known therapist and author Marilyn Murray, M.A., will bring her training seminars on The Murray Method to The Meadows Outpatient Center.
The Murray Method offers a framework for addressing mental health issues that stem from trauma, abuse and deprivation. The seminars will be lead by Murray herself, and will be run for a limited time, starting in February 2016.
The seminars are geared toward behavioral health professionals, and will focus on helping them address their own personal issues so that can be better role models for their patients and clients.
Murray developed her method during her more than 30 years as a therapist, author and professor. She has continually expanded the method to include well-known theoretical and treatment modalities such as: The Trauma Egg, The Circles of Intimacy, The Scindo Syndrome, The Survival Bricks, and others. These instruments now are widely used in treatment centers throughout the United States and by Murray Method students from 37 countries.
Since 2002, she has lived and worked half-time in Moscow, Russia where she has taught The Murray Method to approximately 2,900 health professionals and clergy from 295 cities in the former USSR. She also gives training seminars on The Murray Method to mental health professionals throughout the United States, and is known for her extensive work with incarcerated sex offenders.
She is the author of "Prisoner of Another War," which chronicles her own healing journey and "The Murray Method." Both are available in English and in Russian.
The Murray Method, Level 1 will be offered at The Meadows Outpatient center starting in February. The seminar places special emphasis on the personal work of the health professional, based on the belief that a therapist always must address his or her own issues first in order to be an effective clinician. Participants will learn how to better understand the effects of trauma, abuse and deprivation on individuals and families, and how to effectively treat patients who struggle with behavioral issues, addictions, and other disorders as a result of unresolved trauma.
CEUs will be available for each course. More information on the CEU requirements for these courses will be available on The Meadows Outpatient Center website.
The workshops will be offered on the following dates in 2016:

February 18 – 21
March 17 - 20
April 14 - 17
Call 800-244-4949 for more information, or to register.