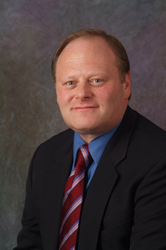 How the industry cares for patients outside the walls of the hospital is critical to realizing total health. Hal understands that and knows how to achieve it. - Ken Graboys, CEO, The Chartis Group
Chicago, IL (PRWEB) December 03, 2015
The Chartis Group announces that Hal Wolf has joined the firm as a director and member of its leadership team. Mr. Wolf will lead the firm in supporting providers and healthcare organizations with the development of integrated information and digital health strategies.
Hal Wolf is known across the healthcare industry as a true innovator. Before joining The Chartis Group, Mr. Wolf was Senior Vice President and Chief Operating Officer of Kaiser Permanente's Permanente Federation representing more than 16,000 physicians. There he was engaged in the development and implementation of: critical care delivery strategies; data management and governance; population care management environments; implementation of unique innovations and large scale programs that impacted end-to-end operations. After his 10 year tenure with Kaiser Permanente, Hal worked internationally with healthcare systems and hospitals developing strategic solutions and advising digital health startups and investors
Mr. Wolf has contributed his unique approach and insights to the birth of the digital health era, combining the traditional enterprise strategy with an end-to-end organizational view; all while keeping the patient as the central focus. He is considered a leading authority on integrated care models as well as product development, marketing, distribution, information technology and innovation implementation.
"Hal's distinctive experience, particularly in consumer and patient engagement, offers our clients direct access to the exact forward-thinking, vanguard ideas needed to deliver on the future promise of healthcare," says Ken Graboys, CEO of The Chartis Group. "How the industry cares for patients outside the walls of the hospital is critical to realizing total health. Hal understands that and knows how to achieve it."
"Healthcare systems are moving in multiple speeds toward the intersection of information enablement of their business models and the personalization of patient care. New investments in information and digital platforms are at minimum 7-10 year commitments, which means a forward looking view is critical to avoid reinvesting in the same systems tomorrow you are designing today," says Hal Wolf.
Mr. Wolf is the Vice-Chair Elect of Healthcare Information and Management Systems (HIMSS) and a Board member of the International Care Delivery Alliance. He is a visiting professor for Maersk Mc-Kinney Moller Instituttet at the University of South Denmark and for the Center for Innovative Medical Technology at the Odense University Hospital in Denmark. He also served as a board member for the Patient@Home European Union initiative that develops new products for home care while supporting the end-to-end acute care continuum.
Hal Wolf began his career in the entertainment and media industry at MTV Networks in distribution and marketing and then transitioned to Time Warner as a key architect in the development of content, research and user interface during the creation of video on demand and broadband. His contributions to technological advances in the media industry and his intense focus on creating the best consumer experience have been transformative.
Mr. Wolf holds a Bachelor of Science in Business from Wake Forest University and a Bachelor of Textile Management from North Carolina State University. During his more than 30 years of experience, he has served as an executive and senior adviser for McKinsey & Co, Kaiser Permanente, Qwest Communications, British Interactive Broadcasting, Time Warner and MTV Networks.
About The Chartis Group
The Chartis Group (Chartis) is a national advisory services firm dedicated to the healthcare industry. Chartis provides strategic and economic planning, accountable care, clinical transformation, and informatics and technology consulting services to the country's leading healthcare providers. Chartis has been privileged to work with over two-thirds of the academic medical centers on the U.S. News and World Report "Honor Roll of Best Hospitals," seven of the 10 largest integrated health systems, four of the five largest not-for-profit health systems, nine of the top 10 children's hospitals, emerging and leading accountable care organizations, hundreds of community-based health systems, and leading organizations in healthcare services. The firm is comprised of uniquely experienced senior healthcare professionals and consultants who apply a distinctive knowledge of healthcare economics, markets, clinical models and technology to help clients achieve unequaled results. Chartis has offices in Boston, Chicago, New York and San Francisco. For more information, visit http://www.chartis.com.
Contact:
Amy O'Brien
Principal and Vice President of Strategic Growth
The Chartis Group
aobrien(at)chartis.com
312.932.3060
Terri Sanders
Director of External Communications
The Chartis Group
tsanders(at)chartis.com
312.932.3051
####