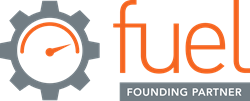 The Spark User Summits focus on peer-to-peer education aligning with our message of attaining 100% network access and visibility.
Buffalo, New York (PRWEB) December 04, 2015
Garland Technology, the leading network TAP manufacturer and a Fuel Founding Partner, will be on hand for all three Spark User Summits in December 2015—Sydney, Australia; Amsterdam, The Netherlands; and Boston, MA—to discuss the current state of network and information security with the Palo Alto Networks community.
Spark User Summits: A Commitment to Constant Education and Cyber Security Innovation
As a Fuel Founding Partner, Garland Technology is committed to strengthening the cyber security community by providing total visibility of every bit, byte and packet® to Palo Alto Network's security appliances for more effective protection.
"We are excited to join our fellow Fuel members for the last three 2015 Spark User Summits on 9 December, 16 December and 18 December," said Chris Bihary, CEO/Co-Founder of Garland Technology. "The Palo Alto Networks community understands the value of peer-to-peer education; and we want to be at the Spark User Summits to explain how 100% network access and visibility with network TAPs make their Palo Alto Networks security appliances even more effective."
An estimated 80 to 90 million cyber security incidents occur every year, and the worst part is that 70% of them go undetected. The Fuel User Group was created with education in mind to help the Palo Alto Networks community change the narrative when it comes to enterprise data protection.
"Changing the current cyber security state of affairs will require collaboration from security professionals with a variety of proficiencies," continued Bihary. "We know that the Fuel Spark User Summits facilitate this collaboration unlike any other events and we are pleased to put our knowledge of total network visibility into the mix."
The Spark User Summits schedule of upcoming events is as follows:
Sydney, Australia: 9 December 2015
Amsterdam, The Netherlands: 16 December 2015
Boston, MA, United States: 18 December 2015Fuel_2015.jpeg
Garland Technology, a Fuel Founding Partner supports the Fuel User Group through education at events, dedicated webinars, white papers and joint solution briefs,visit the Palo Alto Networks Technology Partner page to learn more.
About Fuel User Group
The Fuel User Group is a global community, founded in August 2014, driving leadership and knowledge for all professionals securing information and critical infrastructure. The Fuel Community is made up of users of Palo Alto Networks technologies who are information and network security gurus, security experts and thought leaders. As a user-led non-profit organization, Fuel members are interested in advancing their careers through thought leadership, networking and educational opportunities.
Fuel is a global resource, where members benefit from local chapters where they can connect with peers, engage with industry focused groups in the online community and learn from expert users and hands-on experiences at regional Spark User Summits.
Learn more about the benefits of joining Fuel.
About Garland Technology
Garland Technology guarantees precise data monitoring capabilities for enterprise networks with no added point of failure. Garland's line of Test Access Points (TAPs) are the foundation to all network monitoring by delivering access to all data for security, network visualization, network performance monitoring, forensics, deep packet capture, data leakage, and compliance.
Garland Technology manufacturers a full line of network access points including network TAPs in aggregation, bypass, and breakout modes as well as the Filtering, Aggregation, and Load Balancing (FAB) and the EdgeLens®, a hybrid bypass tap with packet broker. Garland's network access products are available for 10/100/1000M, 1 Gigabit, 10 Gigabit, 40 Gigabit, and 100 Gigabit for local and wide area networks.