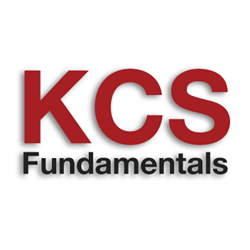 Austin, Tx (PRWEB) December 03, 2015
Certification Game Inc. announced today the release of their next game-changing course, Knowledge Centered Support (KCS) Fundamentals, with their partner the KCS Academy. Because of the release of the KCS course and the upcoming ITIL course, the company will offer a "buy one course, give one course for free" with their Give the Gift of Knowledge promotion. Anyone purchasing a Certification Game course for themselves can also give a free course to a friend or colleague of their choosing. Those interested can register on the website or call 512-535-2179. This promotion ends on December 31, 2015.
The on-demand, fundamentals course targets frontline support agents and is designed to provide the basic knowledge and skills necessary to effectively work within a knowledge management system. After completing the course, individuals will understand the importance of KCS, the proper and effective use of KCS strategies, how to contribute to an efficient and effective knowledge base and will be better prepared to complete the KCS certification from the KCS Academy.
Ron Muns, co-founder of Certification Game, said, "Often times, the support center manager has a great understanding and training in KCS, but struggles to get buy-in from their frontline. Our foundational course will give frontline agents a tremendous grasp of the knowledge and why it's important to the support center's success. Our partnership with the KCS Academy helps to make this happen."
"What Certification Game has done so far with their progressive eLearning platform is exciting to us and it only made sense to partner with them on a KCS fundamentals course. We're excited for the venture," said Greg Oxton, president of the KCS Academy.
About Certification Game, Inc.
Certification Game Inc. is an Austin, Texas based company that is focused on building online training courses to prepare learners for professional certifications. The concept of the company is 'Serious Learning, Not So Boring' with a focus on building certification courses that will help the learner qualify for a new job or promotion via professional certifications. Uniquely, Certification Game courses incorporate game mechanics in order to make learning more fun and engaging for the participant. The founders, Ron Muns and Cole Leslie, come from the IT service management and green energy fields respectively.
About the KCS Academy
The KCS Academy is the source for KCS resources and the certifying body for KCS. The Academy offers KCS certification for people and KCS Verified and Aligned designations for tools and services. The KCS Academy is a network of KCS practitioners and vendors who support the successful adoption of KCS and contribute to the continuous improvement of the KCS methodology across all knowledge-intensive industries.
The KCS Academy is a wholly-owned subsidiary of the Consortium for Service Innovation. The Consortium is the non-profit association that developed and continues to maintain the KCS methodology.
The KCS methodology is service marked by the Consortium for Service Innovation.