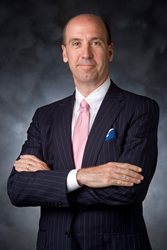 Game changing technological breakthroughs can be anticipated in virtually every business sector in the coming year.
New York, NY (PRWEB) December 03, 2015
Over 2,500 years ago, Heraclitus, the Greek philosopher, wrote, "Change is the only constant." From this perspective, global futurist Jack Uldrich says, "2016 is going to be more of the same. Game changing technological breakthroughs can be anticipated in virtually every business sector in the coming year."
From Blockchain to Antibiotic Dirt, Uldrich has penned in his latest article, Here Comes the Future: 10 Game Changers that Will Transform the World in 2016, 10 technological breakthroughs he believes will alter the shape of things to come over the next year.
Topping his list of technologies that will transform the world is Blockchain. Uldrich says, "While double-entry bookkeeping and limited liability partnerships don't sound like 'game-changers' today, when they were introduced centuries ago, they fueled commerce, trade, and global economic growth in tremendous ways. The same will be true of Blockchain. The technology has the ability to do more than just disrupt how money is distributed - it has the potential to decentralize the Internet by making it easier and more affordable to verify products, contracts and even transactions among individuals."
Highly acclaimed for his keynotes in agribusiness and farming, Uldrich also includes Real Vegan Cheese and Superwheat among his top 10. "Making cow's milk without the cow might sound like an oxymoron but the technology to produce a substance molecularly identical to milk could become a reality in 2016," says Uldrich.
And, "With all of the angst surrounding gluten," Uldrich says, "it is easy to forget that wheat still supplies the world with 18 percent of its total caloric intake," which is why the new superwheat being developed by Kernza is included among his list of game-changers in the new year.
As the author of "The Next Big Thing is Really Small: How Nanotechnology Will Change the Future of Your Business," Uldrich has also included nano-steel on his list, calling it "the Mighty Mouse" of steel.
His hypothesis is that Modumetal, a Seattle-based startup, which has developed a new process that can increase the strength of steel ten-fold and make it more resistant to corrosion, will be instrumental in shifting the tides of how nano-steel is utilized.
Uldrich says, "The technology is already being tested in oil fields and, in 2016, with this new technology, automobiles will be made lighter and thus more fuel-efficient. Bridges will be built to last longer, and buildings will be designed to soar to new heights."
From new heights to new waters, Uldrich says 2016 harkens to yet another one of Heraclitus' philosophical ideals: "No man ever steps in the same river twice." According to Uldrich, the waters of 2016 are getting ready to flow with continuous, game changing technology, and nothing will ever be quite the same.
For more insights from Uldrich on the game changing technologies of 2016, read the full article here. Parties interested in more information on Uldrich, his speaking availability, or his upcoming book, "Win the Future: The Big AHA," view his website.
.