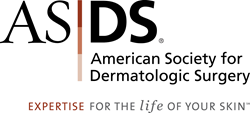 Rolling Meadows, IL (PRWEB) December 03, 2015
The top screeners in a nationally lauded skin cancer prevention program were recently honored by the American Society for Dermatologic Surgery.
Choose Skin Health, a partnership between ASDS and Neutrogena, facilitates early detection of skin cancer – and consequently ensures better medical outcomes – by encouraging the public to choose healthy and sun-safe behaviors. The program promotes skin cancer prevention through free cancer screenings, using sunscreen regularly and practicing skin self-exams monthly.
The Choose Skin Health Top Volunteer Screener awards recognize ASDS members who have devoted tremendous time and energy to provide free skin cancer screenings to the public.
Andrew T. Jaffe, M.D., of Naples, Fla., is the overall top Choose Skin Health screener for 2015. Riverchase Dermatology, based in southwest Florida, is the program's top practice for the year.
Program participants who were recognized as regional winners at the recent 2015 ASDS Annual Meeting in Chicago include:

Linda Hua Zhou, M.D., of Johnston, R.I.
Alan R. Gilbert, M.D., of Fort Wayne, Ind.
Gulf Coast Dermatology, Panama City, Fla.
Daniel J. Ladd, D.O., of Austin, Texas
Lindsay D. Sewell, M.D., of Idaho Falls, Idaho
Yardy Tse, M.D., of Encinitas, Calif.
Choose Skin Health was honored with a 2015 Power of A award by the American Society of Association Executives. Power of A recognizes organizations annually that "distinguish themselves with innovative, effective and broad-reaching programs and activities that positively impact America and the world."
About ASDS
The American Society for Dermatologic Surgery is the largest specialty organization exclusively representing dermatologic surgeons who have unique training and experience to treat the health, function and beauty of your skin. ASDS members are pioneers in the field. Many are involved in the clinical studies that bring popular treatments to revitalize skin and fill and diminish wrinkles to the forefront. Their work has helped create and enhance many of the devices that remove blemishes, hair and fat, and tighten skin. Dermatologic surgeons also are experts in skin cancer prevention, detection and treatment. As the incidence of skin cancer rises, dermatologic surgeons are committed to taking steps to minimize the life-threatening effects of this disease. For more information, visit asds.net.
Follow us:
Website: asds.net
Follow ASDS on Twitter: twitter.com/ASDSSkinExperts
Become a fan of ASDS on Facebook: facebook.com/ASDSSkinExperts
Locate a dermatologic surgeon in your area: asds.net/findadermatologist.aspx
Contact:
Jay Schwab
Communications Manager
American Society for Dermatologic Surgery
jschwab(at)asds(dot)net
847-956-9143