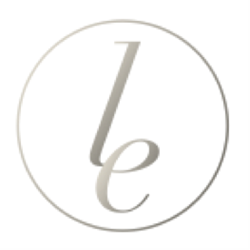 As elopements continue to rise in popularity with both the public and celebrities, so do the number of style options
Los Angeles, CA (PRWEB) December 08, 2015
The period between Thanksgiving and Valentine's Day known as "engagement season" has officially begun, and LuxElope.com has announced the top elopement trends for 2016.
"As elopements continue to rise in popularity with both the public and celebrities, so do the number of style options," says Marilyn Oliveira, co-founder and Editor in Chief of LuxElope. "And with the streamlined spending that is inherent to an elopement, more funds are available to finance a luxury experience that includes one or more of the trends below."
1. Exotic Destinations. "Couples today are thinking beyond Las Vegas or the local courthouse for elopements," Oliveira says, "and investing instead in spectacular, elopement-friendly locales like Italy or the Caribbean where they can legally marry and honeymoon in one trip."
2. Formal Attire. "The advent of online resources for high-end wedding attire has opened the door for brides to get a wedding dress in time for an elopement," Oliveira says. "With gorgeous, formal bridal gowns and accessories just a few clicks away, women are embracing the option to look like a traditional bride during the ceremony portion of their elopement."
3. Investment Wedding Bands. "Since couples who elope often skip the engagement phase, they're investing in elaborate wedding bands to compensate for the missing engagement ring," Oliveira says. Multi-stone rings with significant carat weight are currently leading the investment wedding band trend.
4. Expert Photography. According to Oliveira, quality photography has always been one of the smartest wedding investments you can make, and couples are realizing that it's worth the expense to have a top photographer travel to their elopement destination to capture the event. "Hiring a local photographer you've met and vetted in person is definitely preferable to hiring someone on the fly," she says, "especially when you consider that you'll have your photos forever."
5. Formal Announcements. Without the expense of wedding invitations to worry about, "couples are opting to splash out on formal elopement announcements instead," Oliveira says. Brides are especially reveling in the many stationery options, which range from photo cards to luxurious letterpressed designs.
6. Post-Elopement Receptions. The lack of a traditional wedding hasn't stopped couples from celebrating with loved ones at a reception. "Couples are hosting everything from simple Champagne-and-cake receptions to formal events," Oliveira says, "and at a fraction of the cost and sans the pressure of a conventional reception."
After introducing the concept of luxury elopements in the fall of 2015, LuxElope has been advising couples on everything from top elopement destinations and common marriage requirements, to elopement etiquette and spending categories for a luxury elopement experience. For more information, visit LuxElope.com.
For more information on Marilyn Oliveira, please visit:
j.mp/marilyn-oliveira
twitter.com/luxeditor
Press Contact:
Anita Chu
info(at)luxelope(dot)com
323.489.5572