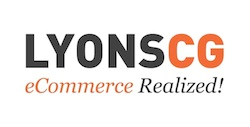 Chicago, IL and London, UK (PRWEB) December 02, 2015
Lyons Consulting Group (LYONSCG), the premier eCommerce digital agency, announced today that luxury British chocolatier and cocoa grower Hotel Chocolat selected the firm to migrate the Hotel Chocolat website and relaunch it on the Demandware Commerce platform. The new website is planned to launch early on in 2016 and will provide a much more dynamic and easy-to-use mobile user experience. Hotel Chocolat will also use this opportunity to make their website more international-friendly to improve the customer experience for both British and global users.
"We selected LYONSCG to help us build our new website because they have the experience to craft a website that supports our goal to become the 'go-to' destination for luxury gifts online, available with equal ease through our stores or through our website." says Melissa Shackleton, Head of Marketing for Hotel Chocolat.
The new site will feature several eCommerce innovations that will enable Hotel Chocolat to enhance service to their customers and position them as a leading provider of luxury gift products. Those innovations include:

Subscription-based Commerce: The new site will provide support for Hotel Chocolat's Tasting Club, a subscription-based service that provides customers with exclusive products, prices, promotions and "first-to-try" opportunities.
Product Customisation: LYONSCG will build functionality that will enable Hotel Chocolat customers to build and personalise hampers (gift baskets), which will also provide new opportunities for Hotel Chocolat in the corporate gift market.
Omni-Channel Commerce: The new website will incorporate Demandware's Digital Store solution, which will equip Hotel Chocolat sales associates at select locations with tablet-based technology that offers real-time access to customer profiles, purchase history, and extended inventory, enabling them to make personalised recommendations and reduce the possibility of missed sales.
Technology Integrations: LYONSCG will incorporate many technology integrations, including stock and order integration with the Elucid ERP system, global language capability via Translate Media, and interactive content capabilities from Amplience.
Responsive Mobile Capabilities: The new site will bring desktop and mobile capabilities under a single domain, providing a new and improved customer experience across desktop, tablet, smartphone and other mobile devices. The single code base will reduce support costs and improve SEO performance.
"Our collaboration with Hotel Chocolat demonstrates how we work with customers to help them realise their eCommerce potential," says Rich Lyons, CEO and President of LYONSCG. "The new website will strengthen Hotel Chocolat's relationship with their customers and establish their positioning as the premier provider of luxury gifts, both in-store and online."
Hotel Chocolat chose the Demandware Commerce platform based on its strong omni-channel capability and strength in eCommerce for luxury goods providers. Demandware will enable Hotel Chocolat to consolidate separate desktop and mobile web domains, and support international expansion, including Danish & Swedish versions of the site.
Last year LYONSCG opened its European headquarters in London, and earlier this year the firm was named Demandware's Delivery Partner of the Year.
About Hotel Chocolat http://www.hotelchocolat.com
Luxury British cocoa grower and chocolatier, Hotel Chocolat was founded in 2004 to make exciting chocolate with three guiding principles – authenticity, originality and ethics – which remain central to the brand's success today. With its Rabot Estate cocoa plantation in Saint Lucia, a chocolate manufacturing facility in Cambridgeshire and stores across the UK and internationally, Hotel Chocolat occupies a unique space – being able to link all aspects of chocolate from the tree to the consumer. They also have concessions in John Lewis stores nationwide and in David Jones, Australia. In 2011, Hotel Chocolat opened a boutique hotel in the grounds of Rabot Estate on Saint Lucia, which is also home to Boucan Restaurant and its pioneering menu of 'cacao cuisine'. In 2013, Hotel Chocolat opened two cocoa cuisine restaurants inspired by Boucan - Rabot 1745 in London's Borough Market and Roast+Conch in Leeds. Both restaurants reconnect the world of cocoa growing with the luxury of eating it.
Recent awards include – Several wins at The Great Taste Awards and the Academy of Chocolate Awards; Cocoa Juvenate Best Body Moisturiser at the Cosmopolitan Beauty Awards 2013; number one spot in 'The Sunday Times Fast Track 100'; one of the UK's prestigious CoolBrands' for the fourth year running; named by Condé Nast Traveler Hot List 2012 as a top new hotel with "understated luxury with a hint of sex appeal" and being named as the 'most advocated' British brand in the UK in research by Bain & Co 2011 .
About Lyons Consulting Group http://www.lyonscg.com
Lyons Consulting Group (LYONSCG) is the industry's premier eCommerce digital agency, serving brands, retailers, and B2B organisations with tailored solutions that maximise their online potential. Headquartered in Chicago with offices around the world, the firm offers a full range of digital strategy, digital marketing, application hosting and support, experience design and eCommerce implementation services for the Demandware, hybris and Magento platforms.
LYONSCG is the recipient of the Demandware Delivery Partner of the Year, Magento Partner Excellence and Magento Innovator of the Year awards. LYONSCG's approach is holistic—we provide every client with a creative, robust and increasingly profitable eCommerce website. LYONSCG is eCommerce Realised!