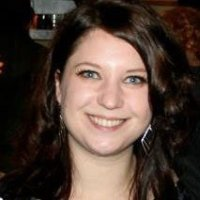 Looking for a way to break into the cloud? Come learn about OneDrive for Business: the easiest way for you to provide anytime, anywhere access to documents and collaboration for your employees.
Chicago, Illinois (PRWEB) December 03, 2015
Erica Toelle will help to bring this annual technology conference to Chicago, Illinois and will be presenting her session "One Drive for Business: Much More Than a File Share" on December 10th, 2015.
SharePoint Fest is a two-day training conference (plus an optional day of workshops) that will have over 70 sessions spread across multiple tracks that brings together SharePoint enthusiasts and practitioners with many of the leading SharePoint experts and solution providers in the country.
Erica Toelle's Session:
10:00 am Thursday - One Drive for Business: Much More Than a File Share
At first glance, it seems OneDrive for Business may be a return to the file share days, with folders and files located on a server somewhere. In reality, it's a powerful enterprise content management tool with a robust list of features, including unlimited cloud storage per user. In this session, you'll learn about the features of OneDrive for Business and best practices for including it in your information management toolbox. You'll discuss how it fits into your SharePoint on premise and cloud roadmap, what content to put where, and how to migrate data from a file share or competitive platform into OneDrive for Business.
About Erica Toelle
Erica Toelle is a seasoned business consultant with experience delivering executive level strategy, marketing and information technology projects at blue chip companies. With specialization in Enterprise Content Management, Organizational Change Management, Go To Market Strategy, and deep expertise in Microsoft SharePoint, Erica leads project teams with a creative and pragmatic approach. Erica is an internationally recognized speaker on SharePoint, Office 365 and Productivity, sharing best practices and experience with practitioners through conference sessions, workshops, webinars and online publications.