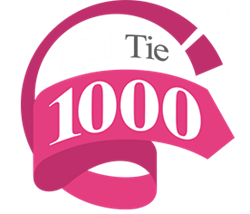 Great Neck, N.Y (PRWEB) December 03, 2015
Tomorrow night, Thursday, December 3rd, PinkTie1000 will host their first quarterly event celebrating the 25th Anniversary of GoodFellas at Leonard's Palazzo in Great Neck, N.Y. This year marks the 25th anniversary of GoodFellas, the modern gangster classic that some have called Martin Scorsese's best movie—and others have called the best movie, period.
In celebration of Scorsese' beloved NY based film, PinkTie.org and PinkTie1000 will bring together a legendary member of the cast, Paul Sorvino, to engage in an in-depth discussion about the iconic film, moderated by the founder of Long Beach Film Festival, Ingrid Dodd, and mc' d by New York based media personality, Elisa DiStefano of News12 Long Island. In attendance will include, two-time World Series Champion with the New York Yankees, Jim Leyritz.
Both PinkTie.org and PinkTie1000 are 100% pass through organizations, which means 100% of the proceeds go directly to local 501c3 charities. This quarter, PinkTie1000 member's $100 contributions have accumulated in excess of $26,000 in donations to the Timothy Hill Children's Ranch. For 30 years, the Timothy Hill Children's Ranch has been a safe haven for hundreds of children during a desperate time of abuse, neglect, and crisis.
The evening will boast music by Johnny Avino, celebrating 100 years of Frank Sinatra, a premium cigar and v8pe bar, a selection of desserts and chocolate fountains from Chocolate Works Plainview, a silent auction of GoodFellas memorabilia and PinkTie.org's signature celebrity autographed pink ties, a special limited edition 25th Anniversary malbec by Wine-U-Design, proving the best in fermentertainment, open bar, and a robust spread of food.
For more information on tomorrow's event and to find out how to become a member of PinkTie1000, visit: PinkTie1000.org.
About PinkTie.org and PinkTie1000
PinkTie.org and PinkTie1000's core mission is to benefit local organizations, which are predominately volunteer, and have little-to-no overhead costs or administrative fees. This allows us to make the most direct impact in the communities that we serve. Our vision is to find creative ways to bring our vast real estate network together, in support of a myriad of worthy causes. PinkTie1000 provides attainable ways for socially conscious business professionals to give back while tapping into our extensive network and gaining access to exclusive Steiner and PinkTie.org events. By committing just $100 per quarter, you can be part of a group that donates $100,000 to various causes, 4x per year.