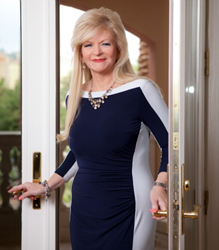 Equipping leaders, enriching lives.
(PRWEB) December 03, 2015
Leadership maven, Dr. Lynn Wicker, pounds the podcast pavement with three separate interviews and a Mashable Twitter chat during the first few weeks of December. Wicker, who is an expert in personal development, was recently featured on the Champion Entrepreneur Podcast where she discussed raising kids that succeed and fighting limitations. "My goal as a leadership coach is to help people explore their true potentials, and aid them in living their best lives." Lynn says.
Other notables include three more online appearances happening over the next two weeks. On December 2nd Wicker recorded an interview with Robert Kennedy III from Leading with Purpose, which is set to air sometime in January. The same day, Lynn also partook in a Mashable Twitter Chat, where she answered leadership questions live through the hashtag #BizChat. Following these events, Lynn is also scheduled to speak on the Positivity Life Podcast on December 12th.
Wicker's book, 'Raising Kids That Succeed' is set to launch in February of 2016. In the book, Lynn provides a new way for reader's to see themselves as a parent, by first seeing themselves as individual people before they ever arrive at the impact they hope to have on their children. Success is guaranteed, if the reader simply opens their mind and heart as they read this book. Readers will learn how to stop looking for "fixes" for their kids and come into an awareness of their own beliefs. As their own life improves, the influence and impact on their children will immediately become apparent!
For more information on Dr. Lynn Wicker, please visit http://www.lynnwicker.com
About Dr. Lynn Wicker:
Dr. Lynn Wicker is an author and certified Speaker, Trainer and Success Coach, She has 30 years of experience in public education, holding various leadership positions in K-12 and Higher Education, including Director of a Developmental Research School, Lynn is an international teacher of transformational leadership principles and uses her "adding value" lifestyle to connect with people creating life transformations. Her passion and purpose in life is to inspire individuals to find their own successes in life and live lives of purpose and meaning. Her education includes a doctorate in Education from Florida State University, as well as completing the Harvard Graduate School of Education Superintendent Institute.
Media inquiries: Shannon Lutz (702)912-2405 Shannon(at)NextCenturyPublishing(dot)com