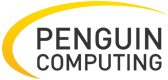 FREMONT, California (PRWEB) December 03, 2015
Penguin Computing, a provider of high-performance computing, enterprise data center and cloud solutions, today announced that veteran computer technologist Dan Stuart is the company's new Vice President of Technology for its Federal Systems Division.
In this newly created position, Stuart will lead solutions architecture and planning for the federal markets. He joins Penguin Computing from IBM, where he was a Consulting Engineer directing server and storage solutions for the IBM Federal Department of Defense business.
"Dan has decades of experience working with federal customers and understands the landscape and the unique needs of the sector," said Sidney Mair, Senior Vice President of Federal Systems, Penguin Computing. "Decision makers in the federal market know and trust Dan based on his record of success over many years."
Stuart's expertise includes engineering complex solutions for the distribution, transformation and analysis of large amounts of data requiring real-time action. He has led vendor teams that have supported and delivered solutions via prime contractors or direct sales in classified and unclassified programs. Delivered solutions include HPC clusters, satellite ground stations, launch control systems, RADAR systems, worldwide retail systems, and military logistics systems.
About Penguin Computing
Penguin Computing is one of the largest private suppliers of enterprise and high performance computing solutions in North America and has built and operates the leading specialized public HPC cloud service Penguin Computing on Demand (POD). Penguin Computing pioneers the design, engineering, integration and delivering of solutions that are based on open architectures and comprise non-proprietary components from a variety of vendors. Penguin Computing is also one of a limited number of authorized Open Compute Project (OCP) solution providers leveraging this Facebook-led initiative to bring the most efficient open data center solutions to a broader market, and has announced the Tundra product line which applies the benefits of OCP to high performance computing. Penguin Computing has systems installed with more than 2,500 customers in 40 countries across eight major vertical markets. Visit http://www.penguincomputing.com to learn more about the company, and follow @PenguinHPC on Twitter.
Penguin Computing, Scyld ClusterWare, Scyld Insight, Scyld HCATM, Relion, Altus, Penguin Computing on Demand, POD, Tundra and Arctica are trademarks or registered trademarks of Penguin Computing, Inc.
Penguin Computing Media Contact:
Phillip Bergman
Viewstream
Email: pbergman(at)viewstream(dot)com
Cell: 845-728-3984