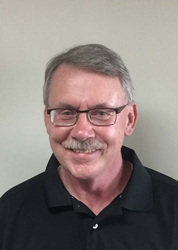 Our philosophy is one that is rooted in putting the client's needs first--getting the client into the right product to get their job done.
ADDISON, Ill. (PRWEB) December 03, 2015
B2B Industrial Packaging, one of the fastest growing industrial fastener, stretch film, and strapping providers in the U.S., just announced the significant expansion of its fastener expertise and inventory—made possible by the recent acquisition of Anasco.
Two of the most valuable aspects of the acquisition were the addition of fastener experts Dean Summerfield, with 40 years of fastener experience; and Michael Manthei, with 20 years of fastener experience. Both also have expertise in other packaging areas and both are now regional sales managers at B2B Industrial Packaging.
Summerfield and Manthei bring a wealth of product knowledge, application knowledge, and industry knowledge (especially as it relates to the construction market).
"We have a broad understanding of, not only the construction market in general, but also specific areas such as safety solutions," Manthei said. "Safety is a big thing on the job site—through safety programs and add-ons like safety triggers, we do as much as we can to ensure that the tools are being used safely. Both Dean and I conduct no-charge fastener and safety evaluations."
An excellent complement to their expertise is the fact that they are both client service-oriented, which fits in well with B2B Industrial's client focus. "Our philosophy is one that is rooted in putting the client's needs first--getting the client into the right product to get their job done," Summerfield said. "If we don't sell the product, we will find a way to get it to them. We want clients to understand that we are a resource and not a business trying to sell them something."
Manthei agrees. "One of the things that I look at is whether it makes sense for the client to continue using the product for that particular application," he said. "If I ask them about it, they will sometimes say that's the way they've always done it. We can often offer a different nail or staple size that will work better or be safer for the application—this usually ends up saving them some money."
Summerfield and Manthei both said that they are excited to be bringing their fastener expertise and construction industry knowledge to the company. "B2B Industrial already has a huge established client base and almost all of them are using some type of fastener product that, until now, they weren't getting from us," Summerfield said. "Now we can offer them a broader product range and streamline their buying process."
B2B Industrial Packaging acquired Anasco, Inc., one of the most highly regarded industrial packaging suppliers in the region, in August. This was the largest packaging industry acquisition to occur in the Midwest in recent years.
Servicing more than 6,000 active clients, B2B Industrial Packaging sells a full range of packaging equipment and supplies including steel strapping, stretch film, and fasteners to clients primarily in the Central Great Lakes, the Central Plains, California, Texas, North Carolina, and Mexico. B2B Industrial Packaging is unique in that it also operates a state-of-the-art strapping and fastener tool repair facility that services the entire U.S. To contact either Dean Summerfield or Mike Manthei, call 630-953-1111; their emails are dsummerfield(at)b2bind(dot)com and mmanthei(at)b2bind(dot)com or visit http://www.B2BInd.com.
###