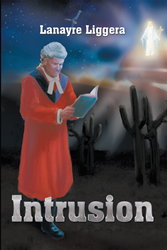 NEW YORK CITY (PRWEB) December 05, 2015
Glamorized by entertainment, witchcraft, ghosts, wizardry and supernatural beings spark a trending fascination on the occult. While a fascination in entertainment may not be harmful, author Lanayre Liggera is concerned about the lack of understanding on occult practices.
With hopes to expose the dangers of the occult and encourage conversation about occult experiences, Liggera has blended natural and supernatural levels of struggle in her new theological thriller "Intrusion."
Following the protagonist Sir Carter Braxton, a judge presiding in a life threatening case, Liggera brings together characters of different faiths that work together in peace as they protect the protagonist from an oil-bunkering gang.
After understanding the power of evil, Sir Carter Braxton begins a journey of renewal that will keep readers on edge.
"Intrusion"
By Lanayre Liggera
ISBN: 978-1499094817
Available in softcover, hardcover, e-book
Available on Amazon, Barnes & Noble and Xlibris
About the author
Lanayre Liggera holds a master's degree from Tufts University as well as Cambridge-Goddard Graduate School. Passionate about music, she played the banjo for the New Harmony Sisterhood Band. After pursuing her interest of early aviation, she began studying WWI and toured the Western Front. For 14 years, she was the chairman of the Western Front Associations' New England-New York chapter chairman. For 18 years, Liggera and her husband actively volunteered in their community. She is the author of "The Life of Robert Loraine: The Stage, the Sky, and George Bernard Shaw."
# # #
**FOR IMMEDIATE RELEASE**
For review copies or interview requests, contact:
Kelly Andres
317.602.7137
kandres(at)bohlsengroup(dot)com