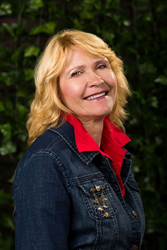 A handicap is defined as an added advantage or a disadvantage.
(PRWEB) January 07, 2016
Described as, 'gripping' and 'insightful', author Cynthia De Boer opens reader's hearts, minds, and eyes with her new book, 'Me, Myself & Eye'. This intimate look into a seemingly surreal series of events and honest realities gives insight to the author herself, while also conveying a message of hope and perseverance – a must read for anyone suffering of body part loss.
Born in Colorado in 1960, Cynthia De Boer quickly faced numerous health challenges, but never allowed herself to falter. Every challenge faced, served as motivation to push forward, and afforded her the opportunity to gain compassion and understanding of herself and others. 'Me, Myself & Eye' is explained as the blending and acceptance of: Me, the physical body, Myself, the emotional mind, and Eye, the prosthesis. From her real life experiences, Cynthia is able to explain to her audience how one comes to a place of comfort and confidence after the loss of a body part, as well as the steps that enabled her to smile once again when gazing at her own reflection.
De Boer's book takes readers on a journey of shock and loss, to the discovery and acceptance of one's self. In this honest, thought provoking, and at times heart wrenching memoir, Cynthia uses all that she has learned to help others going through a difficult change. From discovering prosthetic camouflaging techniques, to how the movements of a pet can help ease mobility, De Boer aims to remind readers that a handicap is defined as an added advantage or a disadvantage, and that it's up to them to decide how their loss defines them!
For more information on the book please visit: http://www.memyselfandeyebook.com/
About Cynthia:
Cynthia Lee De Boer is a free-lance writer who resides in Nevada. Writing is her lifelong passion and at times has served as an escape from the life's harsh realities. Cynthia continually attends conferences on the various aspects of writing. In 2011 she completed a two-year course titled "Breaking Into Print". She's also involved with writing groups and has even hosted one at a Senior Center. Cynthia's assorted articles have been published in a local Home Magazine and one in "Shimmy", a magazine devoted to the art of belly dancing. Her story blog, StoriesFromAnOpenHeart, was launched in 2013. The site is dedicated to short stories, fictional and non-fictional in a variety of genres. This platform gives her the opportunity to share not only her work but that of other authors as well.
Cynthia may be contacted via email at: memyselfandeyebook(at)gmail(dot)com
About Next Century Publishing (NCP):
NCP is a hybrid publishing company that has carved out a niche by offering a wide variety of publishing services to its clients. At NCP, an author's needs are assessed and the right publishing platform is suggested based on those desires. From simple E-book publishing to traditional trade publishing, NCP does it all. NCP's revenues have grown by over 200% in each of the past 3 years. With offices in Las Vegas, Toronto, and Panama, the company is now prepared for another triple digit growth year.
Media inquiries: Shannon Lutz (702)912-2405 Shannon(at)NextCenturyPublishing(dot)com