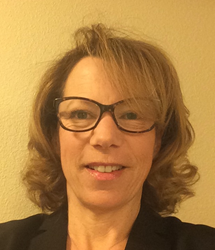 I'm deeply passionate about the work LEI does and the value it creates for so many people and companies by helping them on their continuous improvement journeys.
Cambridge, MA (PRWEB) December 07, 2015
The nonprofit Lean Enterprise Institute (LEI), a global leader in lean management thinking and practice, announced today it has hired Karen Gaudet to further develop its training and collaborative learning capabilities.
Gaudet has over 20 years experience leading, training, and coaching high-performance teams of staff and executives in rapid-growth environments. Most recently, as regional director of licensed operations at Starbucks Coffee Company, she built a consistent track record of growing the number of retail stores along with the continuous improvement capabilities of people.
As director of learning at LEI, Gaudet will:

Manage and continue to strengthen LEI's education curriculum.
Manage relationships with 40-plus faculty members, lean management practitioners who have years of hands-on experience implementing what they teach.
Support Co-Learning Partners, a small group of select companies with a passion for collaborative learning and a willingness to share results with the global lean community.
Deliver training at customer sites and public venues.
Developing People and Teams
LEI Chief Operating Officer Mark Reich said, "Adding Karen to the team will help us keep up with growing customer demand for training and support deeper, stronger relationships with our faculty and the broader education community. At Starbucks, Karen coached executives, middle managers, and store staff in problem solving and other lean principles as the company rolled out a lean operating system to thousands of stores. Those are rare skills and she is a very valuable addition to our education activity stream."
Gaudet said, "The opportunity to work and learn with the LEI team is one that I had to seize. I'm deeply passionate about the work LEI does and the value it creates for so many people and companies by helping them on their continuous improvement journeys. I can't wait to use my experiences and strengths to help support its nonprofit mission of making things better."
Gaudet counts among her strengths the skill to develop the capabilities of people and high-performance teams at any level. Highlights from her 13-year career at Starbucks include:
As part of the company's lean transformation, she was instrumental in the creation and establishment of a redesigned operating system for retail stores, based on lean work principles. Not only did she lead the first application in a live store, she also led a team of coaches responsible for teaching problem solving and mentoring skills to regional executives, directors, and district managers responsible for implementing the lean operating system.
Collaborating with Human Resources to reshape management behavior expectations, performance reviews, and skill development to support the new operating system.
Building the case for change by working with senior leaders on how to account for the impact of the new operating system on financial statements.
Consulting with developers on designing stores to facilitate the work of employees in a lean operating environment.
Leading the growth of Starbucks New England market, adding 20 new stores annually for five years while hitting profit and return-on-investment goals.
Previously, Gaudet held management and executive posts in operations, marketing, and training at large restaurant chains, a retail consulting company, and a technology startup preparing for an initial public offering.
About the Lean Enterprise Institute
Lean Enterprise Institute Inc., a 501(c)(3) nonprofit based in Cambridge, MA, makes things better through lean research, training, publishing, and events. Founded in 1997 by management expert James P. Womack, PhD, LEI supports other lean initiatives such as the Lean Global Network, the Lean Education Academic Network, and the Healthcare Value Network. Learn more about LEI at http://www.lean.org