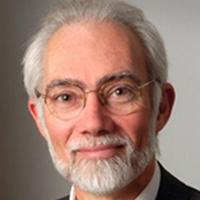 Yorba Linda, CA (PRWEB) December 03, 2015
LabRoots is hosting Beckman Coulter Life Sciences, as part of the Beckman Coulter Webinar Series, to sponsor a new, free educational webinar, "Advanced sensitivity and resolution in flow cytometry through innovation," which will include animated videos to help explain this new approach to cytometry. Speaker J. Paul Robinson, PhD, will explain how new technology has been incorporated into the CytoFLEX flow cytometer to give an edge to research.
Flow Cytometry technology has advanced significantly in recent years. For example, the CytoFLEX system includes a communications technology called Wavelength Division Multiplier (WDM) that changes the paradigm of light collection techniques in flow cytometry. This technology is also transformational in that it integrates APDs (Avalanche photo diode) instead of photomultiplier tubes (PMTs) for fluorescence detection. This revolutionary concept reduces the physical size and complexity of the instrument without compromising sensitivity and quality.
J. Paul Robinson is the SVM Professor of Cytomics in the College of Veterinary Medicine and a professor of biomedical engineering in the Weldon School of Biomedical Engineering at Purdue University. His research area has been focused on reactive oxygen species primarily in neutrophils and cell lines such as HL-60 cells. His lab is currently focused on mitochondrial function. He was elected to the College of Fellows, American Institute for Medical & Biological Engineering (AIMBE) in 2004, received the Pfizer Award for Innovative Research in 2004 and the Gamma Sigma Delta Award of Merit Research in 2002. He has participated in numerous NIH, NSF and private foundation review boards.
The complementary webinar, hosted by LabRoots, will be presented on December 4, 2015, at 8:00 am Pacific Time/11:00 am Eastern Time.
For full details about the event and free registration, click here.
About Beckman Coulter:
Beckman Coulter serves customers in two segments: Diagnostics and Life Sciences. The company develops, manufactures, and markets products that simplify, automate, and innovate complex biomedical testing. More than 275,000 Beckman Coulter systems operate in both Diagnostics and Life Sciences laboratories on seven continents. For more than 75 years, the company's products have been making a difference in peoples' lives by improving the productivity of medical professionals and scientists, supplying critical information for improving patient health, and delivering trusted solutions for research and discovery. Scientists use Beckman Coulter's Life Science research instruments to study complex biological problems, including causes of disease and potential new therapies or drugs.
About LabRoots:
LabRoots is the leading scientific social networking website and producer of educational virtual events and webinars. Contributing to the advancement of science through content sharing capabilities, LabRoots is a powerful advocate in amplifying global networks and communities. Founded in 2008, LabRoots emphasizes digital innovation in scientific collaboration and learning, and is a primary source for current scientific news, webinars, virtual conferences, and more. LabRoots is the owner and producer of BioConference Live – which has grown into the world's largest series of virtual events within the Life Sciences and Clinical Diagnostics community.