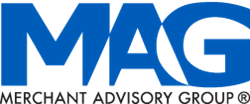 "European authorities are light-years ahead of other markets in curbing anticompetitive payment card network practices that reduce efficiency and stifle innovation," noted Mark Horwedel, CEO, MAG
Minneapolis, MN (PRWEB) December 07, 2015
On December 9th, phase one of the European Interchange Fee Regulation will take effect capping EU debit and credit card swipe fees at 0.2% and 0.3% respectively.
The European Parliament and European Council adopted the regulation this past spring. Phase two of the reforms, which include business and transparency improvements go into effect June 2016.
"The European reforms - which make the interchange fee market over ten times more efficient than the U.S. market on some transactions - will provide tremendous benefits to European businesses, consumers, and payment innovators," said Merchant Advisory Group CEO Mark Horwedel. "The European Commission's recognition that 'due to the higher competitive pressure in retailing than in retail banking it is likely that the cost savings to merchants will be passed on to consumers through lower retail prices more than the benefits of high interchange fees were passed on by banks to their customers' is spot on."
"European authorities are light-years ahead of other markets in curbing anticompetitive payment card network practices that reduce efficiency and stifle innovation," noted Horwedel. "We hope U.S. regulators and policymakers take note of the important reforms being implemented in Europe, especially as the U.S. marketplace for mobile commerce continues to evolve."
According to the European Commission Competition Policy Brief explaining the regulation, "A well-functioning internal market in the area of payment systems, with undistorted competition will invite innovation . . . The current legislation, enhancing the use of digital technologies and promoting the internal market is likely to facilitate growth and innovation based on competitive offers to those who chose to make use of the new services, not on hidden charges imposed on everyone."
Several additional business and transparency improvements go into effect next year as part of the Interchange Fee Regulation. Those reforms will also have a positive impact on retail operations, and should result in enhanced consumer benefits overall as payment providers will be incentivized to compete on value-add services instead of hidden fees. One key business rule change – the removal of the Honor All Cards rule – is critical to ensuring a competitive landscape for payment card acceptance. Removal of the anticompetitive card network business rule will help ensure merchants have more choice in both card and digital environments to accept only the most efficient, safest, and innovative payment network products.
The MAG is staunchly opposed to any applicability of the Honor All Cards rule to the mobile commerce environment in the United States, as it will undoubtedly stifle innovation by distorting competition. The European reforms of this and other card network business rules are a huge step in the right direction toward making the payments ecosystem more efficient for businesses, consumers, and payment innovators.
The Merchant Advisory Group (MAG) was founded in 2008 by a small visionary group of merchants in the payments field dedicated to driving positive change in payments through multi-stakeholder collaboration. Today, the MAG represents over 95 of the largest U.S. merchants who account for nearly $2.6 Trillion in annual sales at over 430,000 locations across the U.S. and online. Roughly $1.5 Trillion of those sales are electronic representing over 41 Billion in card payments. MAG members employ nearly 11.5 million associates. For additional information on the MAG, visit http://www.merchantadvisorygroup.org.