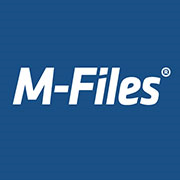 Dallas, TX (PRWEB) December 04, 2015
M-Files Corporation, a provider of solutions that dramatically improve how businesses manage documents and other information, has announced that the Finnish Software Entrepreneurs Association has recognized Antti Nivala, the founder and chief technology officer (CTO) of M-Files, as the 2015 Software Entrepreneur of the Year.
The selection criteria included entrepreneurs' desire to aim for strong growth, long-term operations and international success. Previous winners of the prize include Risto Siilasmaa (F-Secure), Michael "Monty" Widenius (MySQL) and the Supercell team. The award has been granted annually since 1999.
"In order to succeed, Finland needs strong expertise, international success stories and companies with the boldness to grow and employ new personnel," says Rasmus Roiha, CEO of the Finnish Software Entrepreneurs Association. "M-Files is a very good example of this, which is why the Finnish Software Entrepreneurs Association is happy to grant this award to Antti Nivala."
M-Files is based in Tampere, Finland, and has undergone strong international growth in recent years. M-Files revenue increased more than 75 percent in 2014, culminating in a robust six-year growth rate of nearly 1,100 percent. The success of M-Files has been driven by strong revenue growth in key regions around the world. In 2014, the company's revenue grew more than 100 percent in North America and the Asia-Pacific region, and nearly 70 percent in Europe, the Middle East and Africa (EMEA). In addition, M-Files experienced a strong surge in the adoption of its cloud-based EIM solutions, with more than a 70 percent increase in cloud-based revenue in 2014 over 2013.
"I am very honored to receive this award from the Finnish Software Entrepreneurs Association," says Antti Nivala, M-Files founder and CTO. "I have always been interested in programming and technology, so helping to build a thriving software company has been a very fulfilling experience. However, the success of M-Files could not have been achieved without the hard work of our employees, so I would also like to express my thanks for this award on behalf of the entire M-Files team."
About M-Files Corporation
M-Files enterprise information management (EIM) solutions eliminate information silos and provide quick and easy access to the right content from any core business system and device. M-Files achieves higher levels of user adoption, resulting in faster ROI with a uniquely intuitive approach to EIM that is based on managing information by "what" it is versus "where" it's stored. With flexible on-premises, cloud and hybrid deployment options, M-Files places the power of EIM in the hands of the business user and reduces demands on IT by enabling those closest to the business need to access and control content based on their requirements. Thousands of organizations in over 100 countries use the M-Files EIM system as a single platform for managing front office and back office business operations, which improves productivity and quality while ensuring compliance with industry regulations and standards, including companies such as SAS, Elekta and EADS. For more information, visit http://www.m-files.com.
M-Files is a registered trademark of M-Files Corporation. All other registered trademarks belong to their respective owners.