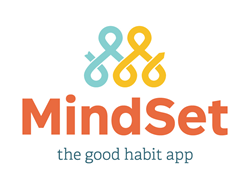 "For the first time, in one mobile app, we address critical behaviors that are associated with major chronic diseases, which are a prime driver of healthcare costs."
Portland, OR (PRWEB) December 07, 2015
ORCAS (http://www.orcasinc.com), a health technology company, today announces the release of MindSet: The Good Habit App™, a proprietary, scientifically validated mobile app that helps users create new, healthy lifestyle habits that address behaviors that affect all major lifestyle conditions including obesity, hypertension, diabetes, stress and depression. MindSet™ makes it easy for users to choose small, easily managed habits and gradually move toward bigger target behaviors, promoting physical activity, improved sleep, better eating, positive emotion and social support. As the smaller habits become ingrained and automatic, MindSet guides users to the next level, getting them closer to the larger target behaviors (for example, exercising 30+ minutes per day on most days of the week) that demonstrably improve chronic conditions.
MindSet™ is based on scientifically proven behavioral theory, blending the latest in habit formation science with Self-Determination Theory (SDT) and Positive Psychology. It works using a practical, easy-to-follow process. Users first choose a habit, attach it to an activity they do every day (their" trigger"), and track it to observe their behavior patterns and troubleshoot setbacks over time. The app encourages users to note their positive changes, no matter how small, and celebrate incremental improvement.
"We have advanced mobile self-management not only by recommending healthy behaviors but also by activating new habits using current behavior science," said Michael Mulvihill, ORCAS CEO. "For the first time, in one mobile app, we address critical behaviors that are associated with major chronic diseases, which are a prime driver of healthcare costs."
MindSet™ is the latest addition to ORCAS's portfolio of self-management interventions, which includes MoodHacker™, FitBack™ and Love Every Day™. MindSet will soon be integrated with the ORCAS mobile coaching platform, CoachHub™, which will provide one-click access to personal support.
About ORCAS
ORCAS is a health technology company that applies extensive behavioral research to mobile, self-management interventions which help people manage their health and change their behavior in meaningful ways. The executive management team has extensive experience in the behavioral healthcare industry. ORCAS behavioral scientists have over 20 years of research experience running full clinical trials on web and mobile behavior change interventions.
With the rise of mobile technology and the Health 2.0 movement, ORCAS is poised to implement engaging solutions that create lasting improvements in health and wellness while reducing costs to healthcare organizations, employers and consumers. For more, visit http://www.orcasinc.com.
###
For editorial information, contact:
Charles Epstein
BackBone, Inc.
che(at)backboneinc.com