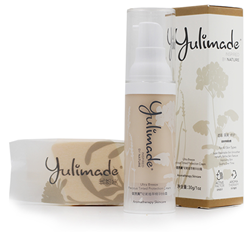 YULIMADE introduces its first silicone-free BB cream.
(PRWEB) December 06, 2015
Silicone-free shampoos are setting the trend in the cosmetics and skincare industry. Soon, we will see more health-conscious cosmetics products on this planet. World Climate Conference is well underway in Paris despite the tragedy that took place not long ago in France. Led by the U.S., China commits greater measures to be taken on its role in creating a greener planet. With heavy coverage of creating a better living environment, today's consumers are becoming more educated and selective in choosing the right skincare products, boosted by companies that produce 'silicone-free', 'natural', and 'no additive' products. YULIMADE is a U.S. brand that specializes in natural and aroma therapeutical cosmetics and skincare products. Under the leadership of its founder Yuli, the company made great investments in creating its first silicone-free BB cream, now available in China.
Silicone is known to create a silky and healthy look on the applications in addition to its moisturizing effect. However, silicone is also potentially hazardous. It is difficult to get rid of silicone without using harsh chemicals and it may lead to cancer. YULIMADE BB cream removes silicone from its formulation, replacing it with patented natural ingredients mix.
The effect of YULIMADE BB cream allows your skin to breathe better in addition to blemish balm intended purposes. Part of the silicone replacement was a patented essence which was researched and developed by a Japanese lab. The long lasting moisturizing effect is several times more than what hyaluronic acid can offer. Combing high biotechnology, unique essence extract methods and aromatherapy, YULIMADE is taking the 'silicone free' idea to a higher horizon.
YULIMADE is a cosmetics brand from the US, founded in 2012 by licensed aromatherapist Yuli Guo. Yuli's enthusiasm for seeking natural skincare during her pregnancy set the foundation for her passion to create natural cosmetics products.