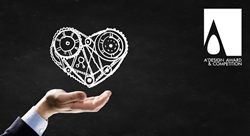 Como, Italy (PRWEB) December 04, 2015
Today, A' Design Award and Competition launched a new service called "Design Consultancy Service". The Design Consultancy Service by the A' Design Award and Competition aims to help companies develop new products and improve existing projects following best design practices and principles and good design criteria for award winning works.
A' Design Award provides the Design Consultancy Services through its winners. Onur Mustak Cobanli, the president of design policy at A' Design Awards said "We created this new service in order to create new business possibilities for our laureates. A' Design Awards constantly seek for new ways to help award winning designers get new design job commissions. By offering a design consultancy service, we will have the opportunity to actively channel new and more design jobs to our laureates, who happen to be the leading designers, artists, architects, engineers and innovators in the world. We believe our consultancy service for design will benefit enterprises and businesses who are seeking to employ the very best design talent."
The newly offered Design Consultancy Service also matches the vision of A' Design Award for creating a better society with good design. Through the Design Consultancy Service, the A' Design Award aims to bridge the gap between companies and designers, connecting them together in order to help brands develop new and superior products and projects that integrate good design thinking.
The A' Design Award provides Design Consultancy Service in four different levels. The entry level service is suitable for companies who wish to have overall indications on how to improve their products and services while the advanced level service is aimed at large enterprises seeking solutions to complex and specific issues. The entry level Design Consultancy Service can be ordered on-line while higher tier services needs prior confirmation and agreement.
Visit http://competition.adesignaward.com/design-consultancy-service.html to learn more about the different Design Consultancy Service levels, pricing and expected schedule.
About A' Design Award and Competition
The A' Design Award is the World's leading international design accolade, organized under hundred different design categories, reaching designers, press members and design enthusiasts in all countries. The A' Design Award has a philanthropic goal to advance society through good design. The organization annually conducts a competition to highlight, promote and recognize good design work in order to create a global appreciation and awareness for good design. Learn more about the design accolade at http://www.designaward.com