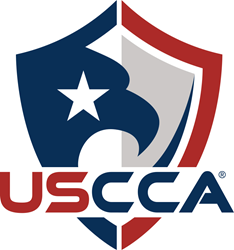 In these troubling times, you have to rely on your own preparation. You have to accept responsibility for your own safety.
West Bend, WI (PRWEB) December 04, 2015
Just weeks after the terrorist attacks in Paris—where United States Concealed Carry Association (USCCA) President and Founder Tim Schmidt said that "anti-gunners jumped down responsibly armed Americans' throats for wanting to address the issue of violence head-on"—another mass shooting with potential ties to terrorism strikes on home soil.
Schmidt says that anti-gunners are now angry at armed citizens for "sending their thoughts and prayers to the victims and families affected by the absolutely disgusting act of violence in San Bernardino, California Wednesday morning."
He refers to the December 3rd New York Daily News cover—plastered with screen-grabbed tweets from several noted GOP figures and presidential candidates, including Ted Cruz and Rand Paul—with a jarring headline: "14 Dead in California Mass Shooting. God Isn't Fixing This. As latest batch of innocent Americans are left lying in pools of blood, cowards who could truly end gun scourge continue to hide behind meaningless platitudes."
An article in the Daily News claims that Democratic White House hopefuls "called for stricter gun laws in the wake of the shooting in San Bernardino" while Republicans were "preaching about prayer" and were "conspicuously silent on the issue."
The article goes on to say that "prayers aren't working."
Schmidt bites back:
"I've often said that hope is not a strategy. And prayers won't bring back the 14 victims who died in San Bernardino. I don't think there's any arguing that that's the truth. But the left has taken this too far. Responsibly armed Americans are some of the most kind and compassionate people in this country. These are people who are willing to accept the hefty responsibility of protecting themselves and their families—and even people they don't know—from harm. And looking at them any other way deeply offends me."
Schmidt says he is also offended by bad guys: "I'm offended that they've forced me to once again weep for innocent lives that THEY'VE taken."
Schmidt adds that the media, with their "onslaught of lies," is hurting everyone. "I'm sick of their anti-gun narrative. I'm sick of them telling me that I shouldn't pray but should instead act, all the while calling for more gun control that would keep people like me from being ABLE to act."
Schmidt suggests that "prayer and hope are important in times like these. They can keep us from completely giving up when things look hopeless. They can inspire us to learn and grow and better ourselves so that we might leave this world a little better than we found it. And perhaps most importantly, they give us something worth believing in and fighting for: Family. Freedom. The future!"
Schmidt says that action is important, too: "In these troubling times, you have to rely on your own preparation. You have to accept responsibility for your own safety."
Schmidt notes that the USCCA offers education, training, and insurance for responsible gun owners who are looking to protect themselves and their loved ones.
Learn more about surviving an active shooter situation here.
About the USCCA:
The U.S. Concealed Carry Association (USCCA) is the first and largest, member-owned association designed to educate, train, and insure responsibly armed Americans. USCCA members receive access to a wealth of industry information and insurance protection through its Self-Defense SHIELD program. The USCCA also provides expert advice, product information, and the latest news centered around the concealed carry lifestyle via email, social media, Concealed Carry Magazine, and their nationally syndicated radio program Armed American Radio.