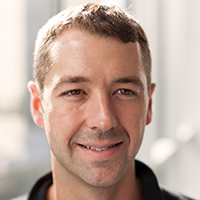 Yorba Linda, CA (PRWEB) December 04, 2015
Cryopreservation of post-mitotic, induced pluripotent stem cell-derived midbrain lineage dopamine neurons (iPSC-mDA) is a significant advancement for cell therapy in Parkinson's disease. Cryopreserved iPSC-mDA neurons have been shown to reliably thaw with excellent viability and maintain biochemical and physiological signatures indicative of human midbrain dopamine neurons. iPSC-mDA neurons have also demonstrated engraftment potential after transplantation into both the rodent brain up to 6-months post-grafting and the nonhuman primate brain up to 3-months post-transplantation.
Cellular Dynamics is sponsoring a new, free educational webinar, "Advancing PD Cell Therapy: Transplanting Cryopreserved iPSC-derived Neurons." The presentation will discuss analytic and functional study data generated using cryopreserved iPSC-mDA neurons that indicate considerable promise for the development of pluripotent cell-based therapies in Parkinson's disease. This webinar will be presented by Dr. Dustin Wakeman, Assistant Professor at Rush University Medical Center, where his primary research goals are directed at determining the long-term value of stem cell-based therapeutics in neurodevelopmental and neurodegenerative disease.
Immunohistochemical analysis demonstrated robust graft survival and maintenance of the midbrain dopaminergic phenotype with extensive fiber innervation into the host. A long-term functional study revealed significant reversal in motor deficits in the 6-OHDA-lesioned rat model of Parkinson's disease that persisted for up to 6-months post-transplantation. Moreover, there was no evidence of cell proliferation, indicating safety in initial studies. IND-enabling studies are currently underway to ascertain whether cryopreserved iPSC-mDA neurons are both safe and efficacious at longer time-points in both rodent and nonhuman primate models of Parkinson's disease.
Dr. Wakeman's research is primarily focused on pre-clinical testing of dopamine neurons derived from pluripotent stem cells, both human embryonic stem cells and induced pluripotent stem cells (iPSC), as a cell based strategy for dopamine replacement using a rationale course of animal models to predict translational clinical outcome. His lab is also utilizing pluripotent stem cells to develop new strategies to model and treat disorders of the central nervous system. Their goal is to use patient-derived iPSCs as an in vitro platform to model disease-specific phenotypes and develop new drugable targets, as well as in vivo to mimic human disease in the rodent and nonhuman primate brain.
The complementary webinar, hosted by LabRoots, will be presented on December 8, 2015, at 8 am Pacific Time/11 am Eastern Time.
For full details about the event and free registration, click here.
About Cellular Dynamics International (CDI), a FUJIFILM company
Cellular Dynamics International (CDI), a FUJIFILM company, is a leading developer and manufacturer of human cells used in drug discovery, toxicity testing, stem cell banking, and cell therapy development. The Company partners with innovators from around the world to combine biologically relevant human cells with the newest technologies to drive advancements in medicine and healthier living. CDI's technology offers the potential to create induced pluripotent stem cells (iPSCs) from anyone, starting with a standard blood draw, and followed by the powerful capability to develop into virtually any cell type in the human body. Our proprietary manufacturing system produces billions of cells daily, resulting in inventoried iCell® products and donor-specific MyCell® Products in the quantity, quality, purity, and reproducibility required for drug and cell therapy development. Founded in 2004 by Dr. James Thomson, a pioneer in human pluripotent stem cell research, Cellular Dynamics is based in Madison, Wisconsin, with a second facility in Novato, California. For more information please visit http://www.cellulardynamics.com and follow us on Twitter @CellDynamics.
FUJIFILM Holdings Corporation, Tokyo, Japan brings continuous innovation and leading-edge products to a broad spectrum of industries, including: healthcare, with medical systems, pharmaceuticals and cosmetics; graphic systems; highly functional materials, such as flat panel display materials; optical devices, such as broadcast and cinema lenses; digital imaging; and document products. These are based on a vast portfolio of chemical, mechanical, optical, electronic, software and production technologies. In the year ended March 31, 2015, the company had global revenues of $20.8 billion, at an exchange rate of 120 yen to the dollar. Fujifilm is committed to environmental stewardship and good corporate citizenship. For more information, please visit: http://www.fujifilmholdings.com.
About LabRoots
LabRoots is the leading professional networking website designed to connect all science verticals. Founded in March 2008, LabRoots' vision was to connect the scientific world leveraging a myriad of unique features and tools, discovering meaningful collaborations across geographic boundaries and fields of expertise. LabRoots is the owner and producer of BioConference Live – which has grown into the world's largest series of virtual events within the Life Sciences and Clinical Diagnostics community.