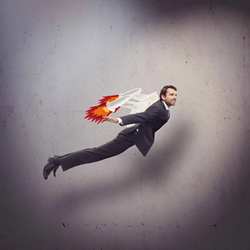 A major cornerstone of Function Point's culture is the company's desire to support continuous learning, an idea that aligns with the principles of post-secondary education.
Vancouver, Canada (PRWEB) December 09, 2015
Vancouver-based company Function Point Productivity Software Inc (fp.) growth strategy involves hiring students participating in Simon Fraser University's (SFU) Co-op program. fp. is a local tech company that provides project management solutions to creative agencies, design studios and internal marketing teams through its workflow management software. At SFU, the optional Co-op program gives students the opportunity to explore career options by allowing them to rotate between study semesters and paid, work semesters. The program aims to help both students and businesses, by matching a student's professional goals with an employer's needs.
Jehanne Burns, Function Point Marketing & Communications Manager, said the idea to hire a Co-op student came from attending a HubSpot Inbound marketing conference, where presenters strongly supported initiatives in which businesses work with students from local educational institutions. The team at fp. was inspired by the suggestion, and thought it would be an exceptional way in which to connect with the community, and bring fresh energy to the company.
Students primarily work in the Marketing and Communications department at Function Point, which provides plenty of flexibility and opportunity for growth. For example, students who intern at fp. can choose from many different tasks and projects to support their personal and professional development. SFU Criminology and Co-op student Kaitlyn Yeung praised the company's flexibility, support, and encouragement of her ideas, especially as she was learning new skills.
"One of the things I expressed an interest in, but didn't have a thorough background in, was film and editing," said Yeung. "It's something I wanted to explore and they told me to go for it."
Co-op students also have the opportunity to do work for other fp. departments as well, to give them a deeper understanding of the project management software industry, and to learn about what it's like to provide service to creative agency clients around the world. Burns said, "They try new skills, and departments they thought might not be relevant to them. We like to offer the students special projects that are theirs to own. We find out what fits and let them do those things."
A major cornerstone of Function Point's culture is the company's desire to support continuous learning, an idea that aligns with the principles of post-secondary education. To support this core value, Function Point employees are each given a professional development budget of $2000 per year.
"A lot of my [Function Point] teammates are furthering their studies," said Yeung. "It's really an inspiration to me, because I can see that learning doesn't stop with your undergrad degree. They go to school and are learning things that they're bringing back to work and applying. And seeing that dynamic makes me want to contribute in the way that they contribute."
Through the SFU Co-op program, vital links are created between students, the university, businesses and the community that result in positive, long-term benefits for all. Students receive a diversity of experience in different work environments, and valuable professional additions to their resumes. Students also have the chance to apply their skills and knowledge learned through classroom theory and project work, in a practical way by working in a professional environment. A 2011 study of 1,500 Co-op alumni (1995-2010 graduates) found that 94% of students who took part in the SFU Co-op program felt that it offered them a competitive edge in the job market after they graduated, over their non-Co-op peers.
Burns noted that having a Co-op student on the Function Point marketing team has helped increase capacity, improve internal processes, and bring in new energy and perspectives. Adding new people to the team has meant they've become more organized, better at training, and have made processes more efficient. Co-op students can also invigorate a business by suggesting different ways to look at situations, and solutions.
"You have that person questioning," said Burns. "You have that energy of youth, fresh eyes, and the fresh energy that thinks anything is possible."
Participating in the SFU Co-op program is an excellent long-term strategy for businesses who wish to increase their profile in the educational community—the primary incubator for up-and-coming, talented professionals who are at the start of their careers.
"We hope that people who come through will spread the word about their positive experience with us," said Burns. "We're always looking for the right cultural fit at fp.—people who are independent, friendly, have a little bit of quirkiness to them and are hungry to keep learning new things."
About Function Point Productivity Software Inc.
Function Point Productivity Software is the leading all-in-one project management solution specially designed for ad agencies, design studios and internal marketing departments who are looking to streamline their business. Our integrated software combines project management, time tracking, CRM, financial, and business reporting tools in one convenient cloud based system. Easy, effective, and efficient — do more with Function Point.
For more information about the company and the services Function Point offers, please visit http://www.functionpoint.com