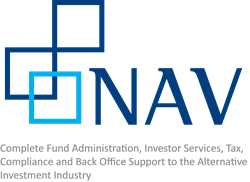 We are very impressed with NAV's expertise in our industry and the importance they place on client relationships.
Oak Brook, IL (PRWEB) December 08, 2015
NAV Group, a leading provider of alternative fund administration, announced that Crabel Capital Management, LLC will replace their current fund administrator with NAV on January 1, 2016. After conducting a thorough review of several fund administration firms and on-site due diligence visits, Crabel recognized the value and reliability of NAV's automated proprietary technology platform and talented team. NAV will be providing Crabel's funds with a broad suite of fund accounting and investor services.
"We are very impressed with NAV's expertise in our industry and the importance they place on client relationships," said Michael Pomada, Chief Operating Officer of Crabel Capital Management, LLC. "Their technology is robust, flexible and transparent. They also share our dedication to continuous improvement as well as our sentiments on automation and minimizing manual intervention. In addition to the core fund administration services, we will also engage NAV for regulatory reporting support."
Crabel Capital Management evaluated several fund administration firms after they learned of Citi's plans to sell their alternative fund administration business.
"We are delighted Crabel selected us as their administrator," said Nav Gupta, Chairman and President of NAV Group. "Like us, Crabel has been in the business for 25 years and we are honored to be working with such a successful and reputable investment management company. Our platform is a great fit for complex, multi-domiciled fund structures and handling their large trading volume. We are constantly reinvesting in technology advancements and people, with the clear objective of responding to our clients' needs with accuracy, efficiency and a dedication to unparalleled service."
About NAV Group
The NAV Group, comprising of NAV Consulting, Inc., NAV Fund Services (Cayman) Ltd., and NAV Backoffice Solutions Pvt. Ltd. ("NAV"), founded in 1991, is one of the top 12 global fund administrators. NAV's 400 staff service 720 clients and $54 billion AUA. NAV has maintained a 99% client retention rate over its 25 year history. NAV provides fund administration, middle/back office, investor services, tax preparation, compliance & regulatory support, and web-portal data-mining, performance and risk reporting. Clients include hedge funds, CTAs, private equity, fund of funds, family offices and managed accounts, trading every alternative strategy.
About Crabel Capital Management, LLC.
Crabel Capital Management, LLC is a global alternative investment firm specializing in futures and foreign currency trading. Pioneers of short-term, systematic trading, the firm has evolved over the last two decades to offer broadly diversified, unique products that are valuable complements to sophisticated portfolio design. CCM has delivered over 20 years of uncorrelated returns to its worldwide customer-base. CCM has grown to over $1.8 billion in assets under management with a dedicated team of over 80 professionals.
SOURCE NAV Group
RELATED LINKS
http://www.navconsulting.net
http://www.crabel.com