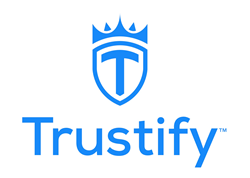 "As one of the leading non-profit organizations in the DC Metro area, Trustify is proud of our support of The Campagna Center and the children and families they serve." -Jennifer Mellon, Vice President of Trustify
(PRWEB) December 04, 2015
Trustify is excited to announce its sponsorship and participation in The Campagna Center's 45th annual Scottish Christmas Walk Weekend and Parade. Trustify is proud to be part of such an important cause to the Washington, DC area and eager to join the festivities this Friday, December 4th through Sunday, December 6th.
"As one of the leading non-profit organizations in the DC Metro area, Trustify is proud of our support of The Campagna Center and the children and families they serve," said Trustify Vice President Jennifer Mellon. "As a long-time volunteer and former Chair of the Junior Friends and Board member, the cause is close to my heart. There are few organizations able to produce such immediate and measurable results with funds raised from events such as the Scottish Christmas Walk Weekend. Trustify CEO Danny Boice and I look forward to exposing our team to the work of The Center at the Parade on Saturday, and also to participating at the Taste of Scotland on Friday and Deck the Halls on Sunday."
The Campagna Center's Scottish Christmas Walk Weekend is the organization's largest fundraising activity. For 70 years, The Campagna Center has been helping children, teens, and adults in Alexandria reach their potential. Proceeds from the weekend benefit The Campagna Center's core programs, which help children and families from cradle to career by providing high quality early learning experiences, preschool programs, guidance and enrich­ment learning through high school, and English Language Learning for adults.
"While the Scottish Christmas Walk Weekend has become an iconic event in Alexandria, few actually know backstory of the weekend, the women behind each event, and the critical fundraising component," said Laura Hartman, chair of the Junior Friends of The Campagna Center. "A tribute to Alexandria's roots, Scottish merchant and founder, John Alexander, who officially established The City of Alexandria in 1749, this whole weekend truly centers around fundraising to support the children and families in need in our own home town."
Mellon continued to praise the event's altruistic endeavors, and the impact it will have on Trustify. "Danny Boice and I look forward to immersing our team to the important work of The Campagna Center at the Parade on Saturday and also in our participation at the Taste of Scotland on Friday and Deck the Halls on Sunday."
For press inquiries, please contact:
Kathryn McQuade
Public Relations, Trustify