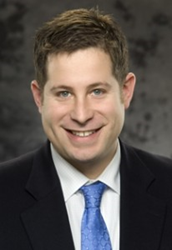 Nashville, TN (PRWEB) December 07, 2015
Morgan & Morgan is proud to announce that Jason Gichner will be joining their Nashville office. The office has seen immense growth, with 16 employees currently working compared to 4 in the previous year. Gichner will be handling cases involving personal injury, complex litigation, and business disputes.
With over thirteen years of experience in trial and appellate court, Gichner serves as a valuable addition to Morgan & Morgan's growing list of prestigious attorneys. Prior to Morgan & Morgan, he worked for a law firm handling a variety of complex litigation and personal injury matters. He has worked as a senior trial attorney at the Office of the Metropolitan Nashville Public Defender and has supported thousands of clients and tried numerous jury cases to verdict.
Gichner is also an educator, and currently teaches as an adjunct Professor of Trial Advocacy at Vanderbilt University Law School; his own alma mater. While at Vanderbilt University Law School, he was awarded the Outstanding Oralist of the Year Award and the Clinical Legal Student of the Year Award. Gichner had been interested in politics and law from an early age. He graduated from Colgate University in Hamilton, NY with honors, majoring in Political Science and History.
He has also accrued many awards for his successes and skills in representing his clients in the courtroom. Gichner was named in the 2015 annual list of Super Lawyers in the Mid-South and was given a Certificate of Recognition from The Tennessee Supreme Court for pro bono service.
"Jason is a smart, experienced, and ferocious trial lawyer. We are so excited to have him join us in fighting for the people," said Kathryn Bernett, managing partner of Morgan & Morgan's Nashville office.
Joining Morgan & Morgan has been an exciting process for Gichner, who is eager to represent real people dealing with adversity and who genuinely need help.
For press inquiries contact:
Kathryn Barnett –
Morgan & Morgan- Nashville, PLLC
810 Broadway, Suite 105
Nashville, TN 37203
kbarnett(at)forthepeople.com
(615) 490-0943
http://www.forthepeople.com
https://www.facebook.com/Morgan-Morgan-Nashville-104134736318911/