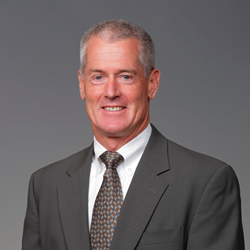 Yorba Linda, CA (PRWEB) December 07, 2015
The FDA recently reviewed and approved ENTRESTO(sacubitril/valsartan) tablets to lower the risk of cardiovascular death and hospitalization for heart failure in patients who have chronic heart failure (NYHA Class II-IV) and systolic heart failure. This development could spell a paradigm shift in how heart failure patients are managed using NT-proBNP instead of BNP for patients taking ENTRESTO.
Roche is sponsoring a new, free educational webinar, "Emerging Trends in Heart Failure Therapy and the Importance of Natriuretic Peptides," which will discuss the analytical and clinical considerations of NT-proBNP testing and the impact of ENTRESTO on biomarker testing. The speaker will describe differences in stability of NT-proBNP and BNP, the analytical differences between NT-proBNP and BNP assays, how natriuretic peptides compare in the setting of renal failure, and the mechanism of action of ENTRESTO and its effect on natriuretic peptides.
The speaker is Robert Fitzgerald, PhD, professor, Department of Pathology, director of the Toxicology Laboratory, associate director of the Clinical Chemistry Lab, University of California, San Diego. His teaching responsibilities include serving as the course chairman for Laboratory Medicine, a required course for second-year pharmacy students, and serving as director of the pathology residency clinical chemistry program. Dr. Fitzgerald received his PhD in pharmacology/toxicology at the Medical College of Virginia/Virginia Commonwealth University. After serving as a forensic toxicologist for the State of Virginia, he became director of the Mass Spectrometry Laboratory at the San Diego VA Hospital, where he worked from 1992 to 2011. Dr. Fitzgerald is board-certified in toxicology and clinical chemistry by the American Board of Clinical Chemistry.
The complementary webinar, hosted by LabRoots, will be presented on December 9, 2015, at 10 am Pacific Time/1 pm Eastern Time.
For full details about the event and free registration, click here.
About Roche:
Roche is a leader in research-focused healthcare with combined strengths in pharmaceuticals and diagnostics. They are the world's largest biotech company with truly differentiated medicines in oncology, virology, inflammation, metabolism and CNS. Roche is also the world leader in in-vitro diagnostics, tissue-based cancer diagnostics and a pioneer in diabetes management.
About LabRoots:
LabRoots is the leading scientific social networking website and producer of educational virtual events and webinars. Contributing to the advancement of science through content sharing capabilities, LabRoots is a powerful advocate in amplifying global networks and communities. Founded in 2008, LabRoots emphasizes digital innovation in scientific collaboration and learning, and is a primary source for current scientific news, webinars, virtual conferences, and more. LabRoots is the owner and producer of BioConference Live – which has grown into the world's largest series of virtual events within the Life Sciences and Clinical Diagnostics community.