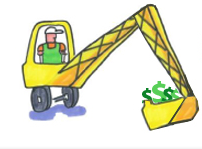 The service features apartment construction, hotel construction, retail construction, medical construction, school renovations & more, including those hard-to-find private project leads, to help bid on construction, from planning stage- completion.
Chicago, IL (PRWEB) December 09, 2015
Construct-A-Lead reported today that there are numerous new/updated New York construction leads added to the Construct-A-Lead construction project database. Businesses will have ample opportunities to provide construction bids and other services relative to these projects.
Interested parties are invited to visit construct-a-lead.com and sign up for a free trial. This a no obligation, no credit card necessary sampling allowing customers 5 live construction reports over a 3 day period. Users are encouraged to view and track projects, online, an example of which is listed below. Reference the Project ID to utilize the new site features and to obtain direct contact information for each construction lead:
Sleepy Hollow, NY – Edge on Hudson
Plans call for a mixed-use development set to include 1,177 units of housing, including condominiums, townhomes and apartments; a 140-room boutique hotel; 135,000 square feet of retail space and 30,000 square feet of office space.
Construction start: Q2, Q3, 2016, $1,000,000,000
Project ID: 1360815
Amherst, NY – Ambulatory Surgery Center
Plans call for the new construction of a 30,000 SF replacement Ambulatory Surgery Center on the grounds of the former St. Leo the Great elementary school. Plans call for six operating rooms and three procedure rooms.
Construction start: Q3, Q4, 2016 $4,800,000
Project ID: 1361244
New York, NY – Oetker Collection
Plans call for the redevelopment of the former Sony building into a hotel to feature 170 rooms including 60 suites set across eight floors. There will be a bar with a lounge area, a gourmet restaurant, a spa, a fitness center and a pool. Plans also call for 115 luxury apartments from floors 21 to 43.
Construction start: Q3, Q4, 2016. $85,000,000
Project ID: 1361121
Bronx, NY – Redemption Plaza
Plans call for the new construction of 71 supportive housing units in 13 stories. Plans include commercial/retail space on 1st floor, and job training facility on 2nd and 3rd floors, for a total of 80,200 SF.
Construction start: Q1, Q2, 2016. $38,000,000.
Project ID: 1360988
Latham, NY – 615 Loudon Road
Plans call for the new construction of a 3 story, 136-suite assisted living facility for seniors, 43,380 sq ft building, with 58,592 SF of parking.
Construction start: Q3, Q4, 2016 $3,000,000
Project ID: 1361089
Brooklyn, NY – 3024 Cropsey Avenue
Plans call for the new construction of a seven-story, 157,424 square-foot storage facility.
Construction start: Q3, Q4, 2016. $30,000,000
Project ID: 1360811
Construct-A-Lead
Construct-A-Lead.com is an online construction projects database, helping contractors, service providers, manufacturers, distributors, suppliers and businesses in related industries gain information on all large scale commercial construction projects.
The service features those hard-to-find private project leads, from planning stage through completion. Construct-A-Lead's daily updates of commercial construction project leads are an ideal solution for those who want to put their product or service into commercial, government and religious structures.
For more information, visit Construct-A-Lead.com online or call 855-874-1491.