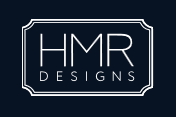 Chicago, IL (PRWEB) December 07, 2015
Bill Heffernan, Creative Director at HMR Designs, delighted guests with a conceptually compelling experience for the art auction and gala dinner at the Museum of Contemporary Art (MCA). Heffernan, who is known for his out-of-the-box thinking and incredibly creative designs, covered the venue, a large tent, in bright, bold stripes.
"I wanted to simulate walking into a decorative box, where all of the elements were indiscernible from one another. It's a bit eye-rattling, but truly transforming," says Heffernan.
Heffernan enjoys working with the MCA as it encourages him to push the envelope and challenge guests' senses with his decor. In this case, rather than decorate the room, he created the room. The floors, walls, ceilings, stage, tables and video screens were all blanketed in the same pattern. After five days of installation, the design came together seamlessly.
Chicago's Museum of Contemporary Art shows the provocative side of art and culture. The installations, performances, artwork and culture are designed to make you think deeply about your life and the world around you. The Museum supports the work of and voice of a wide range of very talented artists and enriches the community with varied, fascinating collections. The recent benefit was the first the museum has hosted since 2010, and is the most successful auction in the museum's 48 year history. A stunning $3.7 million was raised.
Heffernan's extremely bold design perfectly complemented the Museum's passion for taking their guests out of their comfort zones so they can explore, live and learn from the real and surreal world around them. The boldness of the décor was unexpected, and that is what made it so special. Guests appreciated the fact that they could interact as part of the art, since the entire venue was the art, and a great time was had by all in attendance.
For more information about HMR Designs, please visit: hmrdesigns.com/capabilities/ and hmrdesigns.com/blog/.
About HMR Designs
Located on Goose Island, clients visit our design team at our boutique-style sales offices, which are backed by a 100k sq foot production space. This location includes designated areas for all of our design and production capabilities, as well as a warehouse of custom furniture, props, and decor pieces, an expansive floral studio, and a sample studio for mock up events where we show it all off. With a core staff of nearly 55 and a diverse lineup of freelance artisans regularly in-house, HMR is always teeming with creative endeavors.
Contact Details:
Bill Heffernan, Creative Director
Phone: 773.782.0800 x111
Email: BillH(@)hmrdesigns(dot)com
Fax: (773) 782-9998
Address:
1200 N North Branch Street
Chicago, IL 60642
Source: HMR Designs