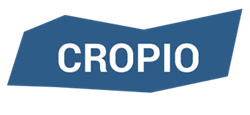 Our product is 100% driven by our clients, therefore, Telematics module was a logical step toward creating a one-stop operation system
(PRWEB) December 08, 2015
N.S.T. New Science Technologies Ltd. presents a new feature of its product, Cropio, - Telematics, a separate Cropio's module that integrates data from the number of external sources: machinery loggers, fuel level sensors, private weather stations, in-field sensors and with its cutting edge satellite crop monitoring module. Since creating a product back in 2009, a company has been deeply reseaching agricultural industry in order to make their product even more efficient.
"Usually, farmers attempt to increase the productivity of their business by obtaining larger portions of land and involving advanced and expensive machinery. We created an alternative way to achieve the maximum productivity by letting them perform all the tasks without even going outside.
"Our product is 100% driven by our clients, therefore, Telematics module was a logical step toward creating a one-stop operation system," - shared Anna Moren, the company's spokesperson.
According to the company's head of communications, Cropio's latest feature prevents farmers from acquiring expensive equipment and tools to manage machinery items.
About N.S.T New Science Technologies Ltd: N.S.T is an agriculture-directed company with r&d and processing centres in US and Eastern Europe. Founded in 2008, N.S.T. is a developer and integrator of its core product, Cropio – field management and vegetation control system that enables its users to efficiently plan and carry out agricultural operations.
For more information, please visit http://www.about.cropio.com or follow the company on Twitter @Cropio1.