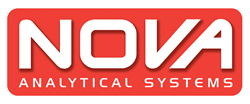 Niagara Falls, NY (PRWEB) December 16, 2015
Nova Analytical Systems, designers and manufacturers of dependable, state-of-the-art gas analysis equipment, debut the latest title in their growing collection of digital resources: an eBook discussing Extractive and In-situ Emissions Monitoring.
The eBook, crafted as a resource for engineers, purchasing managers and other industry professionals, discusses the different types of emission monitoring and their various benefits and applications. Preceded by an introductory gas analysis eBook, it continues Nova's recent service-driven digital reimagining.
As part of the new nova-gas.com online resource library, the eBook will be available for free download with 24-hour customer access. Improved and updated information, products and solutions for industry-specific projects further add to the site's assets.
In light of efficiency and environmentally conscious efforts in industrial and manufacturing operations, emissions monitoring is increasingly important to both a company's function and bottom line. In-situ (or "in-stack") Monitoring and Extractive Monitoring are two ways to implement gas analysis tools to improve daily practice in these environments. The new eBook discusses the operations, hardware, strengths and weaknesses of these systems.
"The best type of gas analyzer for a facility depends on a lot of factors," says Grant Freeman, General Manager. "Gas concentration, temperatures and contaminants — not to mention facility capital and costs — all need to be evaluated in order to get the best fit. Taking the time to outfit an operation with the best possible gas analyzer sees returns in efficiency, energy and ease of use, just to start."
Nova's newest eBook is just another step in the company's service tradition, along with digitizing their catalog of gas analysis solutions. After over 30 years of crafting gas analyzers, the team has contributed to optimizing efficiency and safety with custom solutions in international workplaces of all kinds.
The new Nova Analytical Systems Extractive vs. In-situ eBook adds to a growing digital library and focused effort to enhance the customer experience initiated by Nova and its parent company, Tenova Goodfellow. To learn more about Nova Analytical Systems and its custom analyzer solutions, or to download your copy of the new book, visit Nova Analytical Systems.