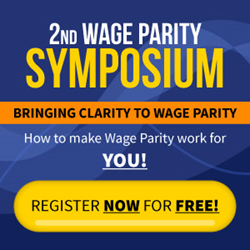 A must attend for home care agencies affected by the New York State Wage Parity Act
Garden City, NY (PRWEB) December 07, 2015
Mobile Health is proud to announce their participation in the Second Wage Parity Symposium titled 'Bringing Clarity to Wage Parity'. The symposium will be held in Garden City, Long Island at the Cradle of Aviation on December 14th at 8:30am, and all home care agencies affected by New York's Wage Parity Act are encouraged to come. Registration is free, but space is limited.
Register at http://www.mobilehealth.net/symposium to guarantee your spot.
Following the success of the previous symposium, Mobile Health and its partners, FordHarrison and TSG Financial, are holding a Second Wage Parity Symposium to provide better information, advice, and direction in how to comply with the Wage Parity Act. Last April's symposium included representatives from over 100 home care agencies, and the December 14 symposium is expected to have a similar turnout.
The December 14th 2015 Garden City symposium addresses the coming Wage Parity rate increase for Suffolk County, Nassau County, and Westchester County. The symposium comes about two and a half months before the 2015-2016 rate change from the current $11.50/hour, to the March 2016 rate of $13.22/hour. Home care agencies from the affected counties are encouraged to attend and learn what this means for their business.
Mobile Health's Symposium agenda includes speakers who will offer advice and direction on how home care agencies can best position their companies to comply with the upcoming increases.
Speakers Include:
Stephen Zweig and Eric Su
These representatives from FordHarrison will present guidance on Staying Competitive, Profitable, and Risk Averse: Strategies to Use the WPA, FLSA, and Final Rule to Your Advantage.
Paul Essner
A leading industry insider from TSG Financial, Paul Essner is presenting on Managing Wage Parity and the ACA for Homecare in 2016 and beyond. Also, Introducing TSGF SmartPlan – Low-Cost/High Quality Health Insurance Solution.
Andrew Shulman
Andrew Shulman is the CEO of Mobile Health, New York's leading home care occupational health provider. Andrew is offering advice on Opportunities for a Healthy Workforce and a Healthier Business.
Following all speakers' presentations, a live Q&A will be available for attendees to ask specific questions about how wage parity might impact their business.
Free breakfast will be available for all attendees as well as a prize raffle.
Mobile Health is an occupational health company focusing on the pre-employment and annual personnel compliance requirements for home care agencies. With medical centers across the Northeast, and quickly expanding, Mobile Health sees over 150,000 patients a year and provide employee screening services such as physicals, TB testing, vaccines, titers, drug tests, and other medical tests for employment. Learn more about Mobile Health at http://www.MobileHealth.net