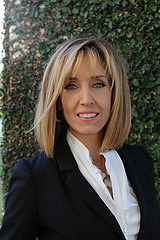 While brick-and-mortar retailers have enjoyed higher levels of loyalty than online merchants, the projected growth of same-day delivery suggests that many more consumers will transition to online ordering in the coming years.
Tampa Bay, FL (PRWEB) December 08, 2015
Following Amazon's introduction of same-day delivery service in 2014, a number of major brick-and-mortar retailers—including Macy's, Kohl's, Walmart and Target—have followed suit, fulfilling orders directly from the inventory of local stores nationwide (1). Analysts forecasted that the value of merchandise ordered via same-day delivery would climb 520 percent from 2014 to 2015, rising from $100 million to $620 million, and will exceed $4 billion within the next three years (2). However, Chargebacks911—a leading dispute mitigation and risk management firm—warns merchants that this promising development could have negative side effects, including reduced brand loyalty and increased chargebacks and fraud.
A Nielsen survey found evidence of declining brand loyalty among North American consumers; only 18 percent said they are "completely loyal" to retail trade stores and supermarkets, while 23 percent describe themselves as "not loyal." The figures are even more troubling for online retailers, with just 13 percent of consumers saying they are "completely loyal" and 37 percent reporting they are "not loyal." Among those willing to switch brands, 61 percent of North Americans said a better price would be their primary motivator for switching (3).
"While brick-and-mortar retailers have enjoyed higher levels of loyalty than online merchants, the projected growth of same-day delivery suggests that many more consumers will transition to online ordering in the coming years," noted Monica Eaton-Cardone, co-founder and Chief Operating Officer of Chargebacks911. "Shoppers can now get immediate gratification without having to drive to a retail store, and the Internet allows them to easily compare prices among stores offering same-day fulfillment. Since there is no longer a tradeoff between immediacy and cost, I believe price will continue to surpass brand loyalty as a key driver of purchase decisions."
Beyond consumers' increasing emphasis on value and price, Eaton-Cardone warns of another hidden pitfall associated with the growing trend toward online purchases. Many experts predict that the recent transition to EMV technology—which is designed to thwart point-of-sale (POS) fraud—will lead to an increase in eCommerce and mCommerce fraud. One study forecasts that by 2018, card-not-present (CNP) fraud will be nearly quadruple the level of POS fraud (4).
"When retailers see a rising proportion of their sales shift from brick-and-mortar stores to the online channel, they're likely to notice a corresponding increase in chargebacks and fraud," cautioned Eaton-Cardone. Not only do retailers need to beware of criminals using stolen credit card details, but they also need to watch out for 'friendly fraud'—a form of cybershoplifting in which customers file illegitimate chargebacks claiming that they never received their order or that the merchandise was defective or not as advertised.
Eaton-Cardone says retailers can minimize both types of fraud losses by implementing an effective risk management solution—one that combines advanced technology and human expertise. She invites all merchants to download Chargebacks911's free chargeback prevention eBook, which outlines actionable strategies to maximize revenue and combat friendly fraud.
To learn more about Chargebacks911 and its risk management solutions, visit http://chargebacks911.com.
About Global Risk Technologies and Chargebacks911:
Global Risk Technologies is most known for its role in payment processing solutions that cater to each side of the value chain: Chargebacks911.com and eConsumerServices.com. The firm is headquartered in Tampa Bay, Florida, with offices in Ireland and Atlanta. They have approximately 350 employees worldwide and currently manage over 200MM transactions worldwide each month.
Chargebacks911 is a division of Global Risk Technologies, and was developed specifically for merchants to offer immediate aid through proprietary technology and provide the necessary function that gives merchants the freedom to focus on their core competency and optimize their in-house skill set. Chargebacks911 focuses on chargeback mitigation and risk management. They specialize in servicing Internet merchants and acquiring banks, offering dispute response solutions and deep analytics. Chargebacks911 works with their client base to help them keep dispute rates down and retain their ability to accept credit cards. For more information, visit http://www.chargebacks911.com.
1. Taylor, Glenn. "Will Same-Day Delivery Thrive?"; Retail TouchPoints; June 2, 2015. retailtouchpoints.com/features/trend-watch/will-same-day-delivery-thrive
2. Smith, Cooper. "Same-Day Delivery: E-Commerce Giants Are Battling to Own the 'Last Mile'"; Business Insider; November 7, 2014. businessinsider.com/e-commerce-and-same-day-delivery-2014-9
3. Nielsen. How Loyal Are Your Customers?; report issued November 2013. nielsen.com/content/dam/corporate/us/en/reports-downloads/2013%20Reports/Nielsen-Global-Report-of-Loyalty-Sentiment-November-2013.pdf
4. Javelin Strategy & Research. "CNP Fraud Rapidly Rising Irrespective of EMV Adoption"; press release issued October 29, 2014. javelinstrategy.com/news/1524/92/CNP-Fraud-Rapidly-Rising-Irrespective-of-EMV-Adoption/d,pressRoomDetail