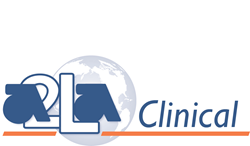 By selecting this exclusive option, clinical laboratories can set themselves apart from their competitors.
Frederick, MD (PRWEB) December 08, 2015
The American Association for Laboratory Accreditation (A2LA) is proud to announce the accreditation of Physicians Choice Laboratory Services, LLC to the A2LA Platinum Choice Clinical Laboratory Accreditation Program.
Physicians Choice Laboratory Services, located in Rock Hill, South Carolina, is now accredited for clinical testing under this new combined offering. For a full listing of the testing services included in the laboratory's A2LA Platinum Choice accreditation, please review their Scope of Accreditation, certificate 3556.01, on the A2LA.org website.
The A2LA Platinum Choice Program includes a comprehensive, on-site assessment which combines the quality management system strengths of ISO 15189 "Medical Laboratories – Requirements for Quality and Competence" and the technically-detailed 42CFR493 CLIA requirements, providing the laboratory with two recognized, distinct accreditations through one assessment process. A2LA is internationally-recognized by the International Laboratory Accreditation Cooperation (ILAC) and has earned Deemed Status recognition through the US Centers for Medicare and Medicaid Services (CMS), resulting in A2LA being the only accreditation organization in the world capable of offering this combined assessment leading to dual, recognized accreditations. This accreditation program is available to domestic and international laboratories, governmental and non-governmental laboratories, institutes, non-profits and commercial clinical laboratories and covers a wide breadth of clinical disciplines.
"The benefits of this dual accreditation option include internationally-recognized ISO 15189 accreditation, reduced overall costs by receiving a thorough yet efficient assessment service, conducted by technical experts adept in the ISO standard as well as in the clinical standards required in the US under CLIA. By selecting this exclusive option, clinical laboratories can set themselves apart from their competitors," said Peter Unger, A2LA President/CEO.
For additional information about the A2LA Platinum Choice accreditation program, please see the A2LA clinical program webpage (http://www.A2LA.org) or contact Randall Querry at 301 644 3221 or rquerry(at)A2LA(dot)org.
About A2LA:
A2LA is a non-profit membership association with over 35 years of experience providing internationally-recognized accreditation and training services. A2LA has been providing accreditation services since 1978. Currently, over 2,800 accreditation certificates are active in the A2LA Accreditation Directory and A2LA is the fourth largest multi-disciplined accreditation body in the world.