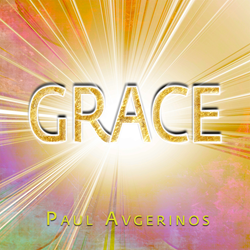 " Avgerinos is one of the giants of New Age Ambiance " ALL MUSIC GUIDE
Redding, CT (PRWEB) December 08, 2015
Paul Avgerinos is one of the "Giants of New Age Ambiance" according to the writers at All Music Guide. GRACE, his 24nd album, carries forward the noble tradition of ambient new age healing sound from his previously well received albums LOVE and BLISS. Members of The Recording Academy embraced the popular album with a Grammy® nomination for Best New Age Album for the 58th Grammy Awards®, to be held on Feb. 15 at the Staples Center in Los Angeles, CA, and broadcast live on television by CBS.
The Grammy® nomination for GRACE honors Avgerinos return to his Spacemusic roots; " this is a more spacious, mature and sophisticated child of LOVE and BLISS," Avgerinos said, expressing immense gratitude for the nomination from his Redding, CT-based Studio Unicorn, which is also home to his independent record label, Round Sky Music. "This album is an honoring and an offering to the Divine presence that has the power to transform."
"Supported by an impressive crew of Grammy winning guest stars, including Ricky Kej, David Darling and Laura Sullivan, Avgerinos has crafted one of his best albums ever.
Gentle washes of soothing keyboard melodies, reverbed piano, ambient textures, and angelic choirs are just part of what will hold listeners spellbound by Avgerinos' mastery. By turns soothing and dramatic (in that way, vaguely reminiscent of Constance Demby's classic Novus Magnificat), Grace is purely wondrous," says Bill Binkelman of the Zone Music Reporter.
https://youtu.be/ywXYsWLa4EI Grace Video 1
https://youtu.be/HITKg8jsfvc Grace Video 2
GRACE can be purchased from fine music stores everywhere, including Amazon and iTunes. Media requests for interviews and album review copies may be directed to Paul Avgerinos at his studio (203-938-0069) or via email at: paul(at)roundskymusic(dot)com.
ABOUT THE ARTIST Paul Avgerinos is a GRAMMY®-nominated and award-winning Artist, Composer and Producer whose music is broadcast all over the world and has been heard by well over one billion people. Paul is very active in Film and TV music and has been involved in a number of platinum album productions. He lives and works in Redding, CT, where the deer pass by his studio windows and the hawks and eagles give inspiration from above