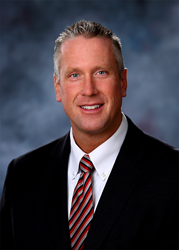 Nick Giacoumakis, President of NEINV said "Wade brings the right blend of hands on operational experience combined with a strong understanding of our industry. This will help NEINV in our goal to be one of the industry's premier wealth management firms."
North Andover, MA (PRWEB) December 08, 2015
New England Investment and Retirement Group, Inc. is proud to welcome Wade Boylan, Esq., to their team. Wade is responsible for the firm's overall legal, trading, client service, administration and operational areas.
Prior to joining New England Investment and Retirement Group, Wade was a Managing Director, Global Chief Compliance Officer and Head of Human Resources for Gottex Fund Management, a public company listed on the SIX Swiss Exchange. His global experience includes legal, operational, risk and compliance experience in the United States, United Kingdom, Switzerland and Hong Kong.
Wade Boylan Esq., has been licensed to practice law in the Commonwealth of Massachusetts since 2003.
"I was attracted to New England Investment and Retirement Group because of the high level of service and fantastic client relationships." Wade said, he added "This is a wealth management firm filled with ambitious people that are committed to their clients and committed to providing the highest standard of excellence. I look forward to leading New England Investment and Retirement Group as we continue to execute our strategy and build our firm."
Since opening our doors in 1995, New England Investment and Retirement Group has evolved to become one of the region's premier wealth management and retirement planning services firms based in North Andover MA. We believe this growth is rooted in an unwavering commitment to our founding mission to help our clients pursue financial independence by providing unbiased, objective guidance and by bringing value through communication, education, and exceptional service. If you have any questions or would like to setup an appointment with one of our trained financial advisors, please contact us today at 978-975-2559
###