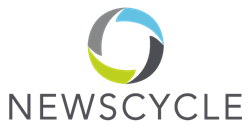 Bloomington, MN (PRWEB) December 08, 2015
Newscycle Solutions announces the release of Newscycle Digital v2014.2. The digital content management system includes new tools for managing social media accounts, creating content, and publishing social media posts directly from the Newscycle Digital platform. Reporters and editors can now draft social media posts as a part of the content creation process, increasing content consistency across social channels.
"The Newscycle Digital social media module simplifies a complex problem—the management of multiple social media accounts, the credentialing of accounts, and publishing to social media," said Kelli Chmielorz, Newscycle's Director of Product Strategy, Media Publishing Solutions. "Content delivery across social channels is no longer optional, and Newscycle understands publishers need an efficient way to manage social media accounts. For editors, posting content to multiple social media accounts is often frustrating and time-consuming. Managing social media in our latest Newscycle Digital release uncomplicates and smooths the process."
Newscycle Digital v2014.2 includes:
Social Manager-
Publishers can manage social media accounts within Newscycle Digital, including Facebook, Twitter and other social media channels.
The new version handles changes to social media APIs without requiring a software upgrade.
Social Publishing-
A new efficiency tool allows publishing to social media channels without leaving the Newscycle Digital platform. A Distributions tab is available in the Story Edit screen to create content, choose images and quickly publish to selected social media outlets. Users are able to schedule social media messages to post upon story publication.
Social Publishing is fully integrated with Newscycle Content and Newscycle's Reporter Client, allowing reporters to write social media posts directly in Adobe InCopy and the Newscycle Lite Editor.
For more information, click to request the Newscycle Digital 2014.2 datasheet.
About Newscycle Solutions
Newscycle Solutions, which was formed by the combination of DTI, SAXOTECH, Atex AdBase and MediaSpan, delivers the most complete range of software solutions for the global news media industry, including news content management, advertising, circulation, audience, and analytics. Newscycle is a trusted technology partner serving more than 1,200 media companies with over 8,000 properties across more than 30 countries on six continents. The company is headquartered in Bloomington, MN and has U.S. offices in Florida, Michigan and Utah; with international offices in Australia, Canada, Denmark, Germany, Malaysia, Norway, Sweden, and the United Kingdom. For more information, go to: http://www.newscycle.com.
Media Contact:
Lisa Speth
Newscycle Solutions
Marketing Communications Manager
lisa.speth(at)newscycle(dot)com