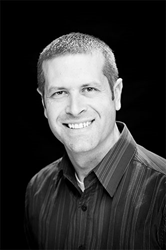 Richland, WA (PRWEB) December 07, 2015
People who seek a dentist near Richland, WA, for treatment of receding gums can now visit Dr. Andrew Mohlman in Kennewick, for the Chao Pinhole® Surgical Technique. This gum recession treatment allows Dr. Mohlman to enhance patient smiles and protect their oral health without any large incisions, sutures or unwanted side effects. Following this innovative procedure, patients can expect immediate cosmetic improvements with a decreased risk of complications.
The Chao Pinhole® Surgical Technique has been proven considerably less invasive than traditional gum grafting, thus offering additional benefits for patients. During this procedure, Dr. Mohlman creates a small pinhole within the gum tissue, reaching through with a specialized tool to gently loosen the receding areas. Dr. Mohlman may then gently readjust the gum tissue accordingly to a healthier position. This procedure is highly efficient; Dr. Mohlman can correct recession affecting several teeth in one appointment, reducing the number of visits for patients visiting a dentist near Richland, WA. This minimally invasive technique also decreases the risk for bleeding, infections, pain and other adverse effects.
Various factors may increase the risk for developing gum recession. According to the American Dental Association, poor oral hygiene routines or habits may potentially cause gums to recede. This list may include aggressive brushing, tobacco use, injury, tooth misalignment, and periodontal disease. Other factors, such as genetics and hormonal changes may also contribute to this condition. The Chao Pinhole® Surgical Technique does not address these underlying causes, but it may prevent further complications, such as tooth infection and decay. Additionally, during treatment, Dr. Mohlman may be able to identify any contributing health issues and advise patients accordingly.
People who notice visible signs of gum recession may benefit from seeking treatment promptly, potentially preventing the development of associated secondary complications. Patients who are ready to schedule a consultation with a dentist near Richland, WA, or learn more about the Chao Pinhole® Surgical Technique may do so by calling Dr. Mohlman's office or visiting his website.
About the Practice
A Family Dental Center is a general practice offering personalized dental care for patients in Kennewick, WA. Dr. Andrew Mohlman is a graduate of The Ohio State University College of Dentistry, and a BYU alumnus where he studied Communications. Dr. Mohlman believes in continuing education and is diligent about keeping up-to-date with the latest in dental technology in order to provide his patients with the most comprehensive and advanced care. Dr. Mohlman invites anyone interested in learning more about his practice to visit his website at http://www.AFamilyDentalCenter.com or call (509) 590-0072.