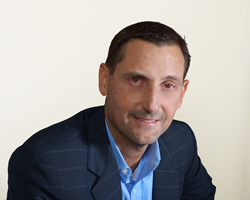 (PRWEB) December 08, 2015
YA, an industry market leader in delivering flawless omni-channel marketing promotions for the nation's most respected brands, today announced that it has hired Bill Koschak as the company's Chief Financial Officer.
"As YA continues its growth trajectory, it's critical that we have the right financial leadership and talent to ensure our business model continues to be strong and profitable," said YA President and CEO Chris Behrens. "We're excited to have Bill join our team. He brings an excellent and experienced financial management background, strong business acumen, and is the right person to help support and execute YA's continued growth plans."
Before joining YA, Koschak was vice president of finance and CFO for the $2 billion Convenience and Foodservice business at General Mills. He also held roles within their Controller's group and led their Global Internal Audit team. Prior to General Mills, Koschak was an audit partner at KPMG LLP where he led the Banking, Finance & Real Estate practice for the Minneapolis office.
In his role at YA, Koschak will lead the Accounting & Finance functions.
"YA experienced year-over-year double digit growth the past two years, and we have rebranded and moved our offices to downtown Minneapolis this past year. We're on the same path for more success in 2016. Bill is an excellent addition to our leadership team and will bring significant expertise that will allow us to continue to maximize our growth opportunities," said Behrens.
Koschak received his Bachelor of Arts degree from Augsburg College in the Twin Cities, with a major in Business Administration and minor in Economics. He is also a certified public accountant (CPA).
Koschak is a member of the Audit Committee of the Board of Regents at Augsburg College. He is also a member of several professional associations, including the National Association of Corporate Directors, Association for Corporate Growth, Financial Executives International, American Institute of CPAs and Minnesota Society of CPAs.
About YA
For more than 40 years, YA has been a leader in the promotional marketing services space. We deliver flawless digital, social, mobile and traditional promotions such as rebates/rewards, enter to win and loyalty programs for the nation's most respected brands. Our end-to-end management of 3,500+ promotions that reach tens of millions of consumers annually makes us experts at turning even first-time customers into loyal brand advocates. For more information visit: http://www.yaengage.com.