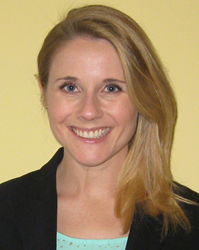 Rolling Meadows, Ill. (PRWEB) December 08, 2015
Abigail Waldman, M.D., of Chicago, has been chosen the inaugural research grant recipient of the Fredric S. Brandt, MD, Innovations in Aesthetics Fellowship Fund.
Waldman was awarded $41,500 for her research project entitled "Patient Motivations and Preferences Regarding the Decision to Seek Cosmetic Dermatologic Surgical Procedures: A Prospective Multicenter Study." She is enrolled in an ASDS-accredited Cosmetic Dermatologic Surgery Fellowship Training Program through the McGaw Medical Center of Northwestern University.
Waldman plans to interview cosmetic patients and prospective patients to gather insights that can be used by doctors to help ensure patients are choosing treatments that best match their desired outcomes.
"It is time to move beyond physicians' observations by going directly to people not yet considering, anticipating and/or recently having a cosmetic procedure to better understand what makes people want cosmetic treatments," Waldman said.
Waldman was recognized as a grant recipient at the recent 2015 ASDS Annual Meeting in Chicago.
The Society's Fredric S. Brandt, MD, Innovations in Aesthetics Fellowship Fund – supported by The Allergan Foundation – promotes and supports the career development of cosmetic dermatologic surgeon-scientists focused on cosmetic treatments and patient care.
The fund was set up this year to advance the legacy of Dr. Brandt, a longtime ASDS member who died April 5 at his home in Miami. He was widely considered among the most innovative cosmetic dermatologists in the field. Brandt also was a major contributor to ASDS for decades and earned the ASDS Excellence in Education Award in 2009.
"Dr. Brandt was a brilliant dermatologist who touched the lives of countless patients and colleagues throughout his extraordinary career," said ASDS President Naomi Lawrence, M.D. "This fund is a fitting way to honor Dr. Brandt's legacy and empower promising research that will enhance the future of the specialty."
About ASDS
The American Society for Dermatologic Surgery is the largest specialty organization exclusively representing dermatologic surgeons who have unique training and experience to treat the health, function and beauty of your skin. ASDS members are pioneers in the field. Many are involved in the clinical studies that bring popular treatments to revitalize skin and fill and diminish wrinkles to the forefront. Their work has helped create and enhance many of the devices that remove blemishes, hair and fat, and tighten skin. Dermatologic surgeons also are experts in skin cancer prevention, detection and treatment. As the incidence of skin cancer rises, dermatologic surgeons are committed to taking steps to minimize the life-threatening effects of this disease. For more information, visit asds.net.
Follow us:
Website: asds.net
Follow ASDS on Twitter: twitter.com/ASDSSkinExperts
Become a fan of ASDS on Facebook: facebook.com/ASDSSkinExperts
Locate a dermatologic surgeon in your area: asds.net/findadermatologist.aspx
Contact:
Jay Schwab
Communications Manager
American Society for Dermatologic Surgery
jschwab(at)asds.net
847-956-9143