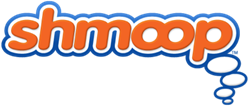 Shmoop's teacher-friendly tools make it easy for them to provide the best possible experience for their students.
Mountain View, California (PRWEB) December 08, 2015
Principal Ramiro Rubalcaba of Azusa High School in Azusa, California needed a tool to bring students and teachers together. He wanted something that would engage both groups and enrich the quality of education and community at his school. Enter Shmoop (http://www.shmoop.com), a digital publisher known for its award-winning Test Prep and certified Online Courses.
Shmoop's Test Prep and Online Courses offered this California principal and his school some much-needed and much-deserved resources to increase test scores, boost student engagement, and save teachers time. "Teachers are overwhelmed," he noted. "Shmoop's teacher-friendly tools make it easy for them to provide the best possible experience for their students." Translation: teachers save hours on lesson planning and grading, and they can use the time saved for professional development...or Netflix binges.
The best part? California schools get an extra dose of Shmoop with its impressive selection of a-g certified courses. Shmoop's core ELA, math, and history courses for Grades 9–12 have met iNACOL's rigorous National Standards for Quality Online Courses and are honored as part of the requirements for admissions into the University of California system. That means these standards-aligned courses have an extra seal of approval from the people who matter. California schools will also benefit from Shmoop's Smarter Balanced California Test Prep, which is catered to California students tackling the Common Core. It's not easy interrupting a busy surf schedule with demanding test-taking requirements, but Shmoop's here to help.
Principal Rubalcaba continued: "Shmoop's comprehensive curriculum supports our efforts as educators," he said. "They have the tools to make learning relevant for students while still treating them with respect. The students then show respect and integrity in turn." Shmoop modestly accepted Rubalcaba's compliment, adding that they learned everything they knew from Aretha Franklin.
Students and teachers can have access to hundreds of premium Test Prep products and hundreds of Online Courses via a Shmoop subscription, or they can contact sales(at)shmoop(dot)com about bulk discounts for schools and districts. Happy holidays, indeed.
About Shmoop
Shmoop offers hundreds of thousands of pages of original content. Their Online Courses, Test Prep, Teaching Guides, Learning Guides, and interactive Study Tools are written by teachers and experts and balance a teen-friendly, approachable style with academically rigorous concepts. Shmoop sees 11 million unique visitors a month across desktop and mobile. The company has won numerous awards from EdTech Digest, Tech & Learning, and the Association of Educational Publishers. Launched in 2008, Shmoop makes the magic happen from a labradoodle-patrolled office in Mountain View, California.