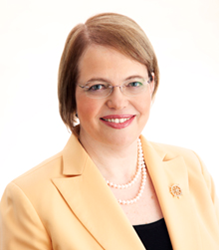 Our expanded presence in Hong Kong will create efficiencies for delivery to Asia Pacific suppliers and customers, improving service to their end-users and reducing costs -- Hannah Kain, ALOM President & CEO
Fremont, CA (PRWEB) December 08, 2015
ALOM, a global leader in supply chain management, has announced its opening of a new Asia Pacific headquarters in Hong Kong. With this move, ALOM is deepening its commitment to serving clients and suppliers in the region, and operating as a centralized distribution hub for its Asia Pacific locations.
"The Asia Pacific business region is an area of great importance to our clients. ALOM will leverage our expanded presence and support our clients as they exploit growth opportunities. Our clients' success depend on our ability to support them to world class levels in technology, logistics, manufacturing and related areas. We see this as a vital investment in a valuable region at a time of positive change," said Hannah Kain, ALOM President and CEO.
The central location and ease of doing business in Hong Kong affords ALOM with close management oversight and the ability to maintain higher service and inventory levels in the region. Hong Kong serves most of Asia's key markets within four hours flight time and is five hours from half the world's population. The city's transportation network is comprehensive and stable operating one of the world's busiest and efficient container ports and the third busiest international airport in terms of passenger and cargo volumes.
"Our expanded presence in Hong Kong will benefit our customers by creating efficiencies for delivery to Asia Pacific suppliers and customers, improving service to their end-users and reducing costs," Kain added. "By increasing our presence in Asia, we are increasing our footprint while minimizing the environmental footprint. We are committed to producing and storing products in close proximity to the markets."
"As supply chains have become global and the compliance aspect has become increasingly complex, it has become more critical to have in-region presence," added Lisa Dolan, ALOM Vice President of Supply Chain Strategy.
ALOM is a key partner in this regard, streamlining e-commerce fulfillment, manufacturing, freight management and shipping logistics on behalf of its Fortune 100 client base. In addition to Hong Kong, ALOM can utilize its 16 affiliated facilities around the world in speeding the production and delivery of supply chain components, all while maintaining the quality for which ALOM is known.
The office will open officially on January 1, 2016. ALOM Technologies HK, Ltd. will be located at Lee Garden Two, 28 Yun Ping Rd., Hong Kong.
About ALOM: ALOM is a global leader in supply chain management, serving as a partner to its Fortune 100 clients in the technology, automotive, medical, telecommunications, and utility/energy sectors. Its expert team of strategists, engineers, and specialists operate in ALOM's global headquarters in Fremont, CA, office and its 16 affiliated facilities around the world. ALOM's offerings include procurement, inventory, assembly, print management, fulfillment, IT integration and operations. ALOM is proud to deliver its clients' products and services impeccably, enrich the customer experience, and uphold their brand reputations. http://www.alom.com