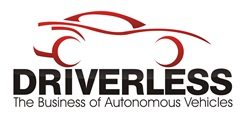 Driverless will bring together nearly 200 auto and technology executives to discuss worldwide autonomous vehicle rollouts, barriers and opportunities.
San Francisco, California (PRWEB) December 08, 2015
A new San Francisco Bay Area autonomous vehicle conference will go beyond the hype to concentrate on what will be needed to rollout this potentially disruptive transportation technology. Driverless, which will be March 22-23 at the Crowne Plaza-San Francisco Airport, http://www.driverlessmarket.com, will feature more than 30 executive speakers covering the most important issues facing the autonomous vehicle industry.
Panels will examine worldwide autonomous vehicle market size, barriers, cyber security, technological advances that reduce rollout expense, worldwide testing updates, investment opportunities and many others.
Past speakers at GTCI conferences include Google, BMW, Ford, GM, Gartner, Mercedes, Mazda, AT&T, Verizon, Qualcomm, Microsoft, Liberty Mutual, Inrix, TomTom, HERE, Twitter, Facebook, Trimble, Sprint, Nokia, Rand McNally, MapQuest and many others.
Driverless is an exclusive conference that features an early bird networking reception on the evening before, a hosted luncheon, and an industry-best, two-and-a-half hour reception with more than 15 exhibits from prominent companies. Low-cost sponsorship and exhibiting opportunities are available, contact us at info@driverlessreport.com for more information.
Driverless Will Answer These Questions:
--What technological, social and legal issues face ADAS and autonomous vehicle progression?
--What technologies are solving the high cost of rolling out autonomous systems?
--How can companies adequately test vehicles?
--How will car sharing revolutionize the autonomous vehicle industry?
--Who are the most innovative players and what are their intentions?
--What are consumer expectations?
--What systems are evolving… and for what markets?
--Who owns this market? The technology companies or traditional automakers?
Early registration of $399 is now available at http://www.driverlessmarket.com. Hurry as rates go up soon.
Driverless will be in the modern Crown Plaza Hotel-San Francisco Airport. Driverless has arranged some of the lowest hotel rates in the Bay Area, so make your reservations now at http://www.driverlessmarket.com as rooms will sell out.
About GTCI
Established in 1996, GTCI presents executive marketing conferences on all aspects of connected and autonomous vehicles, mobile location-based products and services. The conferences are produced by Kevin Dennehy, a columnist for GPS World magazine and well-known industry analyst and author. Go to http://www.driverlessmarket.com for more information.