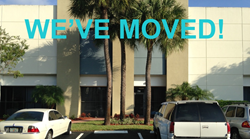 Deerfield Beach, FL (PRWEB) December 08, 2015
Location: 756 South Military Trail, Deerfield Beach Florida 33442
Property Amenities: The office is minutes from Interstate 95 with a total space of 17,104 square feet, which includes warehouse space of approximately 15,000 square feet. This is an increase of about 50% from our current 10,000 square foot warehouse.
With a more convenient location, it is close to I-95, the Florida Turnpike, and the Sawgrass Expressway. New amenities include extra docks for easy and faster equipment pick-up. It also includes a larger auction room, added office space, extra restrooms and more. With a larger selection of nearby hotels and restaurants, be sure to visit the on-site at our next auction. See upcoming auction dates here!
Who is Centurion Service Group?
Centurion Service Group is the innovative company behind the world's largest used medical equipment auction house. They empower buyers to purchase from the largest inventory, with no minimum or maximum restrictions, and a fast and easy auction process. Selling more than 100,000 pieces of medical equipment every year, they are known as the largest medical equipment auction house in the world. They partner with trusted healthcare systems to auction off over 6000 pieces of medical equipment each month from three convenient locations: Chicago, Las Vegas, and South Florida.
To purchase through their Live and Timed Auctions; please visit their Buyer Resources Guide to learn more!
MORE EQUIPMENT. LESS WORK.
For more information on upcoming auctions, please visit http://www.centurionservice.com or contact us at info(at)centurionservice(dot)com.