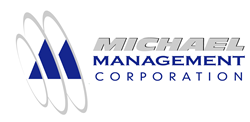 We are thrilled to launch our Partner Network. It gives the SAP community the chance to tap into MMC's suite of SAP training and services with reciprocal benefits
New York, NY (PRWEB) December 08, 2015
Michael Management Corporation (MMC), a leader in creating SAP training and eLearning, has launched the MMC Partner Network.
The MMC Partner Network is a community of business associates who recognize a partnership with MMC as a tremendous opportunity for growth and profitability. The network includes SAP consulting firms and independent SAP consultants who connect their clients with MMC's SAP training solutions.
Successfully closed opportunities provide revenue sharing and MMC partners receive personal advertising with their logo and listing on the MMC website. Partners are also given discounted MMC training and live SAP access for their personal account.
The MMC Partner program comes in three tiers:

Referral Partners – The easiest way to join the partner network. These partners include independent SAP consultants and SAP consulting firms. By introducing their clients to MMC's SAP training solutions revenue possibilities are substantial and unlimited.
Alliance Partners – Offering complimentary products or services to MMC's offerings is a way to build strong value-based partnerships. Opportunities include reciprocal lead sharing and referrals, joint marketing campaigns and training development influence.
Premier Partners –These include system integrators and global SAP consulting companies who recognize the value of MMC's training solutions as part of their own service offerings. Premier Partners have access to special resell opportunities, including co-branded development and training development influence.
"We are thrilled to launch our Partner Network. It gives the SAP community the chance to tap into MMC's suite of SAP training and services with reciprocal benefits," said Thomas Michael, CEO of Michael Management Corporation. "Whether they're a well-connected SAP professional or a full-scale company, there are partnerships available."
For those with significant experience in SAP and contacts at companies using SAP solutions, the MMC Partner Network is an exceptional opportunity. MMC Partners can join the network with no cost and have the option to receive solution and sales training.
To learn more about the MMC Partner Network, please visit: http://www.michaelmanagement.com/partners.asp.
About Michael Management Corporation
Michael Management Corporation is a leading provider of SAP training, SAP eLearning and SAP access. The company provides an unmatched level of SAP product expertise. Michael Management Corporation's award-winning online SAP training courses are used by many Fortune 500 companies around the world to train their users on SAP know-how.
Michael Management Corporation (MMC), the MMC Logo and the MMC Swoosh are registered or unregistered trade and/or service marks of Michael Management Corp. and are protected by US and international copyright laws. All other names, brands, logos, etc. are registered trade or service marks of their respective owners. MMC is not affiliated with SAP AG.